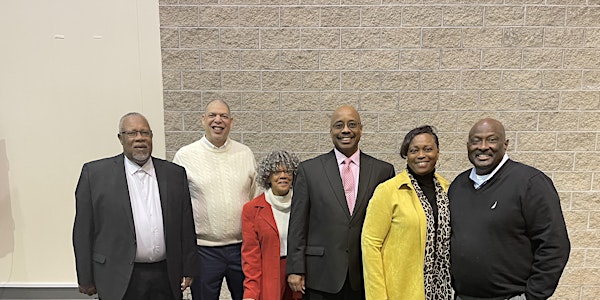 MPOA Annual Black History Retirees Breakfast Celebration
Annual Breakfast Honoring IMPD Retirees
When and where
Location
Martin University Hardin Gathertorium 2186 North Sherman Drive Indianapolis, IN 46218
About this event
MPOA proudly host David Brown Superident of the Chicago Police Department as the featured guest speaker.
David O. Brown was named Chicago Police Department (CPD) Superintendent in April 2020. He brings more than 30 years of law enforcement experience to Chicago and is nationally recognized for his expertise in reform, public safety, and community policing. Prior to joining CPD, Mr. Brown served as Dallas Police Chief from 2010 to 2016. During that time, Dallas saw a historic reduction in crime and the lowest murder rate in over 80 years.
While with Dallas Police Department (DPD), Mr. Brown worked in patrol divisions, SWAT, and internal affairs. As chief, he equipped officers with body cameras and sought to reform training on the use of lethal force. Mr. Brown served as chief during the 2016 shooting that killed five police officers and injured nine others and two civilians. He made the choice to use an explosive device delivered by a robot to kill the shooter—a decision that likely saved the lives of police officers and civilians alike.
Mr. Brown left the University of Texas at Austin during his senior year to join DPD after witnessing the effects of the crack epidemic in his community. Mr. Brown's memoir, Call to Rise, details his personal story and tragedies, including the deaths of his son, brother, and former police partner.