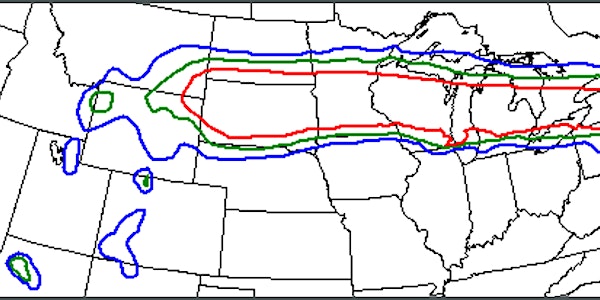 MPCA Weather for Winter Maintenance Refresher
The Weather Refresher examines weather tools to determine winter maintenance activities that reduce salt, money & time and maintain safety!
About this event
This MPCA Smart Salting Weather Refresher class provides a closer look at weather, prediction tools and in-time pavement conditions that provide winter maintenance crew a basis to develop strategies for product use, frequency and application for each winter event.
The learning environment for this class is an interactive online format. Instructors will teach The 3-hour class online in real-time. Participants will interact with instructors and other participants through live chats, polls, and class discussion using the WebEx platform. Participation in the knowledge check/survey that's available for an hour after the training is complete is required to receive proof of attendance.
Who should attend: Those who have a current Smart Salting Level 1 Certification:
City, county, or state plow drivers
Private winter maintenance contractors and staff
Those who supervise winter maintenance professionals
What you'll learn:
Environmental impacts of chloride
Why focus on weather
Pavement conditions
Monitoring pavement conditions
Forecasts
Success stories
Resources
Not yet Smart Salting Level 1 Certified? Check out our Smart Salting Training Calendar to attend a Level 1 Roads, Parking lots & Sidewalks or Property Management Certification Trainings as appropriate for your job before registering for a refresher class. Learn more about our training program with this video.
Training questions? Contact the MPCA Smart Salting Training Program smartsalting.pca@state.mn.us
This training is hosted by the MPCA Stormwater and Chloride Reduction Programs. Funding is provided by MPCA through the Clean Water Fund and the Environmental & Natural Resources Trust Fund.