About this Event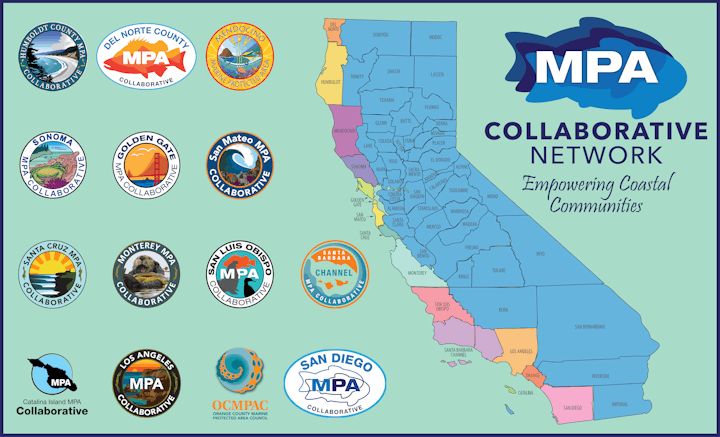 Join the MPA Collaborative Network at the Asilomar Conference Center and Grounds in Pacific Grove, Monterey County, for a day and a half Education and Outreach Forum focused on Marine Protected Areas (MPAs). Participants from Del Norte to San Diego will come together to share and view MPA resources generated through the Ocean Protection Council's Small Grants Program. We will discuss and develop approaches for effective MPA education and outreach, identify resources needed for sustained success, and determine ways to combine efforts regionally to work together as a network towards common goals and funding opportunities. This event is open to anyone interested and is free to attend. Travel and hotel accommodations are not provided. Beverages on Monday and coffee, muffins, and lunch on Tuesday will be provided. Please register if you plan to attend.
General Schedule of Events
Monday, August 5th, 2019 from 4:00 pm to 7:00 pm at the Mott Training Center (837 Asilomar Boulevard, Pacific Grove, CA 93950)
Hosted happy hour and MPA Collaborative video showcase (aka movie night!)
Tuesday, August 6th, 2019 from 8:30 am to 5:00 pm in the Seascape Room, Asilomar Conference Center Monterey (800 Asilomar Ave, Pacific Grove, CA 93950)
All day conference with presentations, plenary discussions, and break-out groups followed by a no-host happy hour.
For more information about this event including a detailed agenda please visit the MPA Collaborative Network website here.