"Mozzarella Madness"

Tuesday, August 30, 2011 from 7:30 PM to 10:00 PM (PDT)
Event Details
This is a "hands-on," participation class. Seating is limited for this popular event. We need to limit the class size so everybody can join in the fun!
We'll start with a brief discussion of the principles behind the making of this simple, classic cheese. After the lecture, Andrew will demonstrate his techniques and answer questions, then the students will come on up in groups of five and make their own cheese right alongside Andrew. During these "down times," the rest of the class will be enjoying some Prosecco, caprese salad, and homemade pizza. Each student will be able to take home their own creations.
The cost is $45 (plus tax) per person. The event sells out quickly, so check our calendar for upcoming dates, or email us to get on the list for the next event.
Organizer
Andrew's Cheese Shop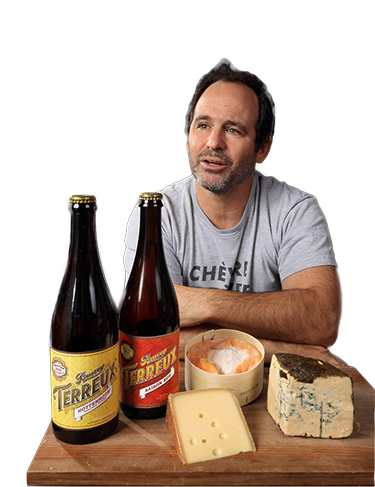 Andrew Steiner first fell madly and passionately in love with cheese while working as a waiter at Joachim Splichal's legendary restaurant Patina.  An enthusiastic, quick-learning cheese lover, Steiner was soon promoted to the full-time position of Maitre d'Fromage, instituting the beloved cheese menu and cheese cart for which the restaurant became famous.  After 24 years working in restaurants, the veteran cheese expert left the industry to start Andrew's Cheese Shop, which opened August 2008 in Santa Monica, CA.
     "Working in restaurants was a whole lesson in hospitality," Steiner says.  "I love talking to people and getting to know them.  With my own business, I have an opportunity to do the same—and blab on about cheese at the same time. This shop is a dream come true for me."
    Steiner has an affinity for creating relationships with customers, and he wants to be able to share his profound knowledge with people who love cheese and—perhaps more importantly—those who know nothing about it.  Winning cheese converts one by one is what sets Steiner apart from the rest.
     One of the city's most notable and personable cheese authorities, Steiner was a featured speaker at this year's Los Angeles Magazine "The Food Event," and has shared his expertise on KCRW's "Good Food" with Evan Kleiman and 97.1 FM's "Food and Wine with Chef Jamie Gwen."  He has also appeared in such publications as the Los Angeles Times, Angeleno and Food & Wine.