MozTalk

Tuesday, November 18, 2014 from 5:30 PM to 8:00 PM (PST)
Event Details
MozTalk: Blast Your SEO & Content Analytics into the Future!

Want to make sure your SEO and content analytics are future-proofed? Join us at our downtown Seattle office for our next MozTalk! Our co-founder Rand Fishkin will lay out all the tactics that work for SEO for 2015 and beyond. Then, our Marketing Scientist, Dr. Pete Meyers, will dive into how to tell if your content resonates with your audience and show you how to level up your analytics. You can build your skills, meet some new industry friends, and participate in Q&A with Rand and Pete. We'll have light refreshments and snacks. Hope to see you there!

Agenda
5:30pm - 6:00pm Networking
6:00pm - 6:40pm Cracking the SEO Code for 2015: Tactics to Love vs. Leave by Rand Fishkin + Q&A
6:40pm - 7:20pm From Lag to Lead: Actionable Analytics by Dr. Pete Meyers + Q&A
7:00pm - 7:30pm Networking

Cracking the SEO Code for 2015: Tactics to Love vs. Leave by Rand Fishkin
It's all changed—from how people use the web, to how Google ranks pages, to what resonates with influencers. Not surprisingly, the tactics marketers employ need to change too. But tragically, many of us are stuck in a rut, eeking out the last few drops of fuel from dying or dead efforts. What's even worse, the cutting edge practices, which produce remarkable returns, heavily benefit early adopters, and if we're not in those groups, we could find ourselves way behind in years to come. In this presentation, Moz founder Rand Fishkin will dive deep into what really works to drive traffic, rankings, branding, and conversions (and what's better left in the scrap heap of yesteryear).

From Lag to Lead: Actionable Content Analytics by Dr. Pete Meyers
As content creators, it can feel like we spend most of our lives peering into the past, analyzing our successes and failures. We know how well we did, and we have many ways to measure success, but we're often left empty-handed when it comes to what to do next. Dr. Pete Meyers, Moz's Marketing Scientist, will give you a crash course in content analytics, from the basics of page-level analysis to more complex, aggregate metrics. He will take an honest look at where metrics serve us well and where they fail us.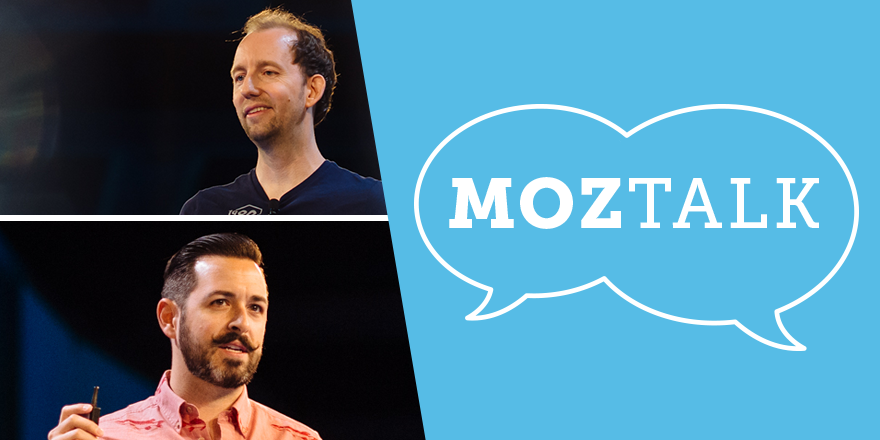 When & Where

1100 2nd Ave, Suite 500

Seattle, WA 98101


Tuesday, November 18, 2014 from 5:30 PM to 8:00 PM (PST)
Add to my calendar
Organizer
Backed by industry-standard metrics and the largest community of online marketers on the planet, Moz builds software to help you get data-driven, actionable insights to grow your visibility online. Our products for SEO and local marketing help you rank higher, improve outreach, and increase your brand's reach across the internet. True to our TAGFEE values, we help you do better marketing by providing online marketing tools, webinars, and educational resources. We support  over 40,000 customers and 600,000 Community  members worldwide from our Seattle office.