Mozilla WebFWD IV Graduation
When and where
Location
Mozilla San Francisco 2 Harrison St San Francisco, CA 94105
Description
Mozilla WebFWD exists to support the future of the web. Specifically, we help some of the most exciting startups from around the world; our current class has teams in Italy, France, the UK, Hong Kong as well as the U.S. and is developing services for prediction engines, aggregate health planning, API and personal data management, audio titling and more (see full list below). All of our teams truly extend the web's open and accessible potential.
On Oct 30, these teams will share what they're doing, why it's important, and how you can be involved. Hear their pitches and meet other Mozillians, mentors, partners, investors, developers and everyone else who constitutes our awesome WebFWD community. All over some good food and bevvies, of course.
Want to know more? Visit our site; we're also on Twitter and Facebook
* If you are remote, you can watch this via webcast starting at 6:30pm PST at http://air.mozilla.org (no need to RSVP if you do this option ;)

Until then, here's a sneak preview of our teams:
Clay.io
Clay.io is a platform for HTML5 games. We help developers distribute and improve their games with high level features like user accounts, in-game payments, high scores, and more. For consumers, we offer a single place to discover and play games that work on any device.
Website: Clay.io
Team: Austin Hallock, Robert Leung
AngelList: Clay.io
Twitter: @claydotio
Facebook: Clay.io
Cozycloud
Cozy is the personal cloud server for everyone; store your data and install web apps in a place that is yours. Applications collaborate around your data enabling unique cross services integration and personal mashups.
Website: Cozycloud
Team: Benjamin André, Frank Rousseau, Lucas Toulouse, Maxence Cote, Romain Foucault, Zoé Bellot, Joseph Silvestre
AngelList: Cozycloud
Twitter: @MyCozyCloud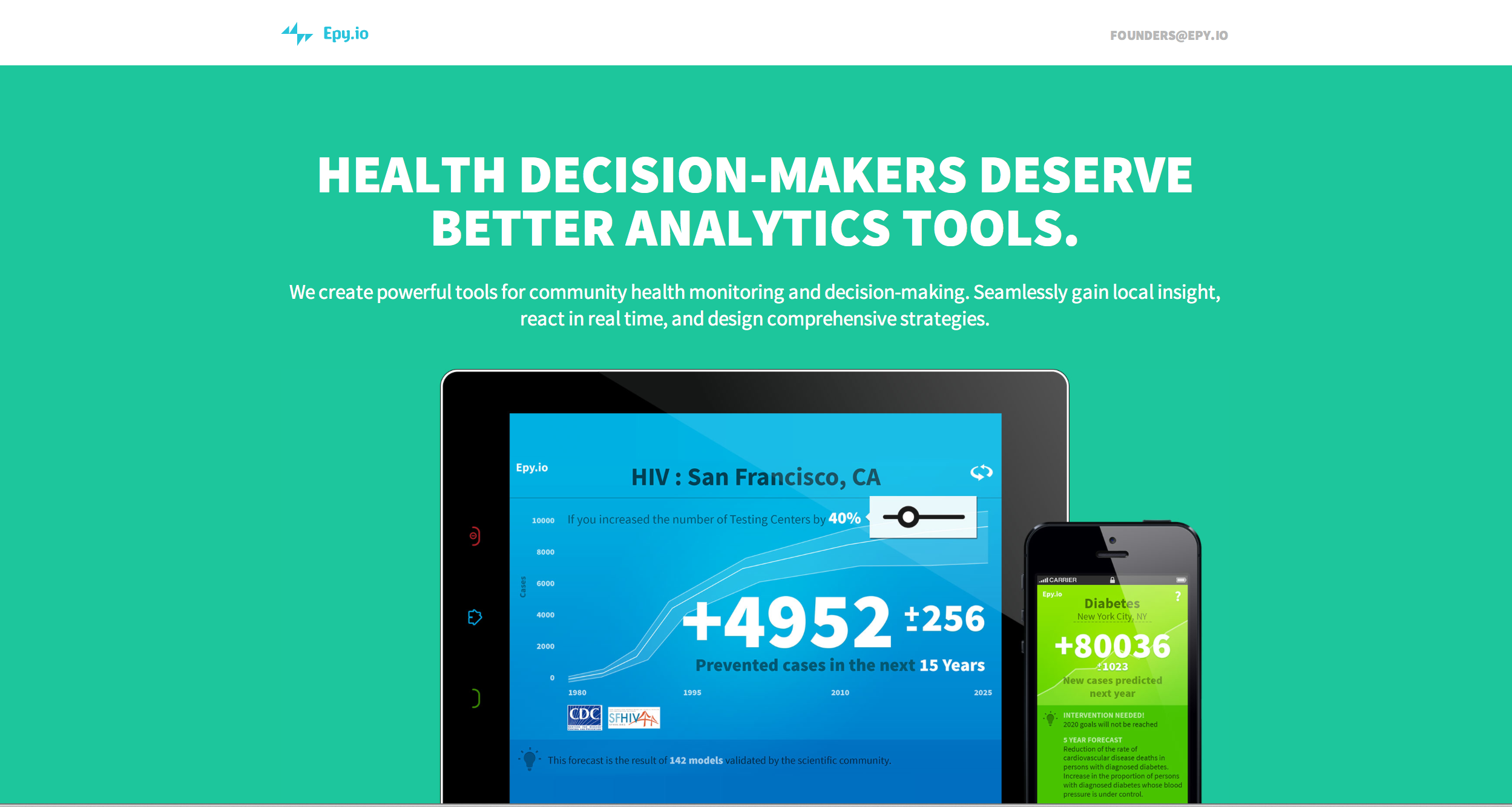 epy.io
We create powerful tools for community health monitoring and decision-making. These take the form of cards that aggregate streams of data and science to help health decision-makers seamlessly gain local insight, react in real time and design comprehensive strategies.
Team: Sebastien Ballesteros, Tiffany Bogich, Joseph Dureau and Moo Hyun Kim.
Twitter: @EpyNews
Hyperaudio
Imagine editing audio and video as simply as you can a text-based document. With word-accurate, time-aligned transcripts you can create, break apart and remix media like never before.
Website: Hyperaudio
Team: Mark Boas, Daniel Schultz, Matteo Spinelli
Twitter: @Hyperaud_io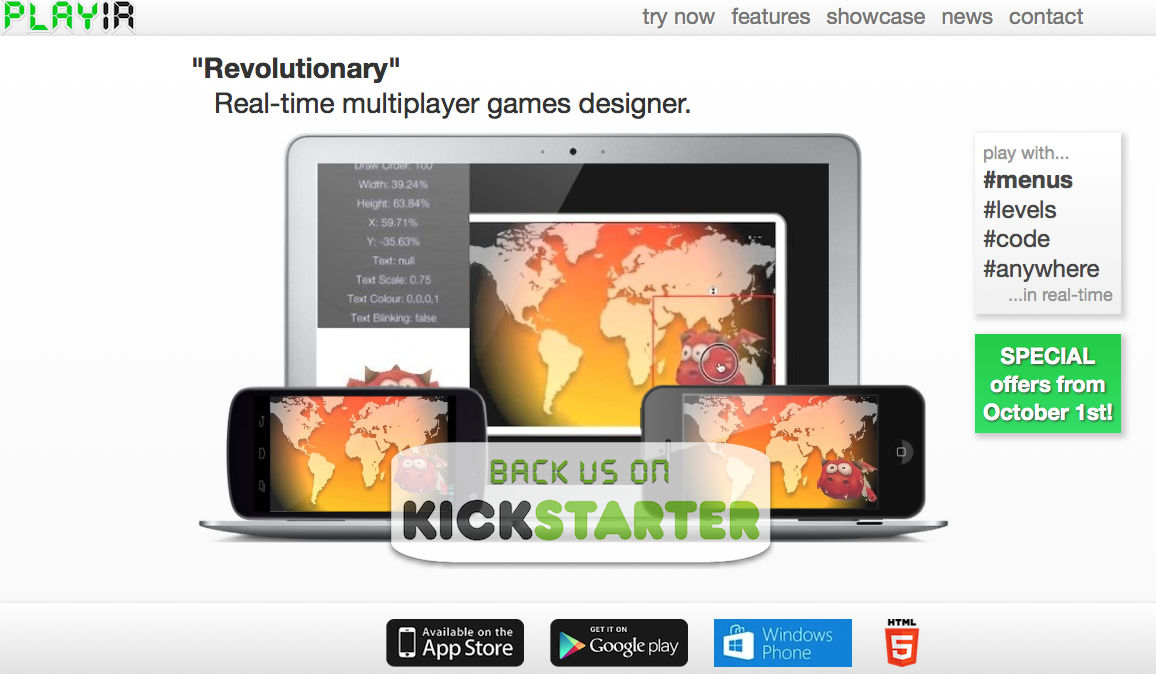 Playir
We make it super easy to make 3D mobile, multiplayer games for iOS, Android, WP8 and the Web.
Website: Playir.com
Team: Ashraf Samy Hegab, Alex McIl, Foyzul Hassan, Alex Goddard, David Zerafa
AngelList: Playir
Twitter: @playinrealtime
Facebook: Playir


Prediction.io
PredictionIO is an open source machine learning server for software developers to build smarter software. We reduce the learning curve of using machine learning to create predictive features, such as personalization, recommendation and content discovery and provide a robust architecture to scale and serve large user bases.
Website: Prediction.io
Team: Simon Chan, Donald Szeto, Thomas Stone, Kenneth Chan
Twitter: @PredictionIO


ViziCities
We're bringing real world cities to life using the power of the web. Imagine being able to see and explore any city in the world in 3D in your browser. Now imagine being able to overlay amazing data: crime, live traffic, pollution, real time underground trains, planes, education levels, live social data.
Website: ViziCities
Team: Peter Smart, Rob Hawkes
AngelList: ViziCities
Webshell.io
Webshell.io is a platform enabling developers to save time integrating and scripting external open web APIs. Webshell.io's cloud framework enhances the learning curve of API developers thanks to a unification layer for all web APIs, transforming API endpoints into Javascript objects.
Website: Webshell.io
Team: Thibaud Arnault, Mehdi Medjaoui, Arnaud Richard
AngelList: Webshell.io
Twitter: @webshell_