Description
Come meet with local innovators, educators, entrepreneurs, students, and community advocates and learn about what it means to be a "Mozilla Gigabit City".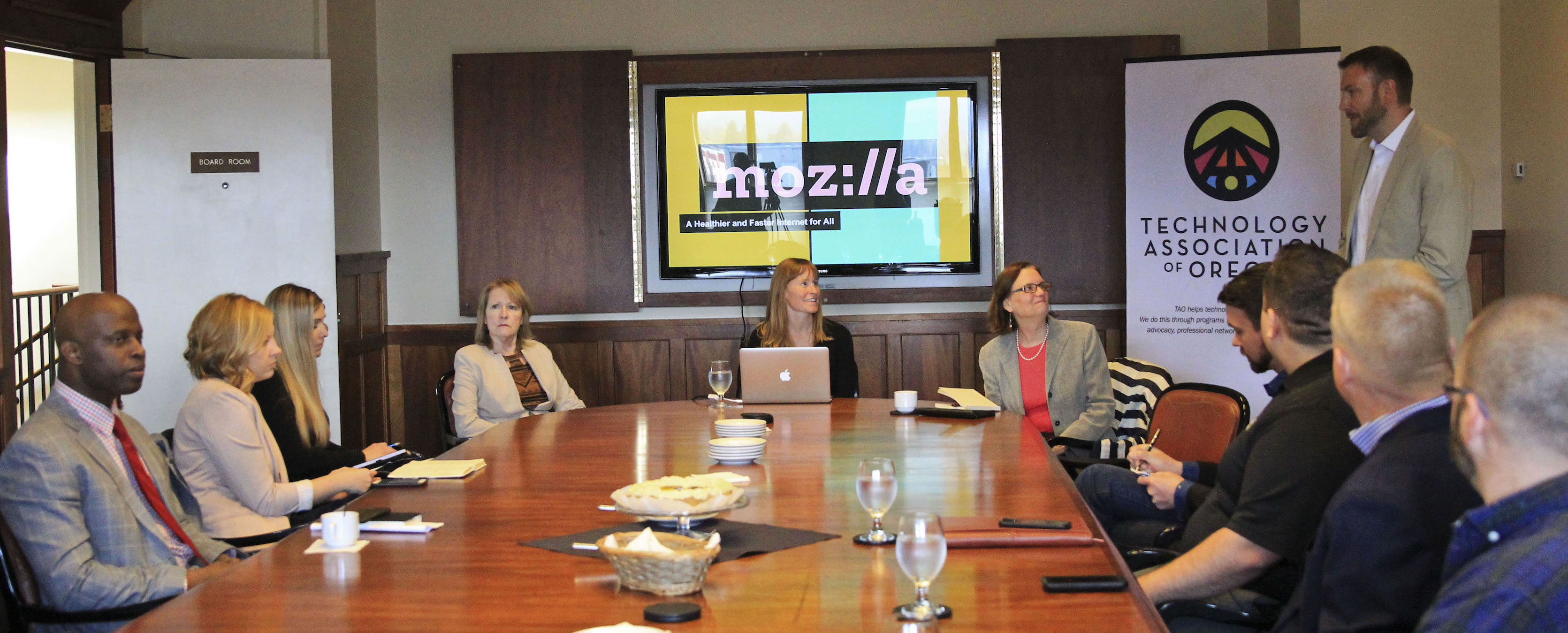 Speakers representing the technology, education, and arts will kick things off before time is set aside for organizations of all shapes and sizes to mix, mingle, and discuss projects, partnerships, and ideas. How can we leverage high-speed networks and technology to make the Eugene area more equitable, innovative, and connected?

See agenda & other materials here.
Local Mozilla Gigabit Portfolio Manager Craig Wiroll will be on hand to discuss Mozilla, the grant application process & timeline, and answer any questions you may have.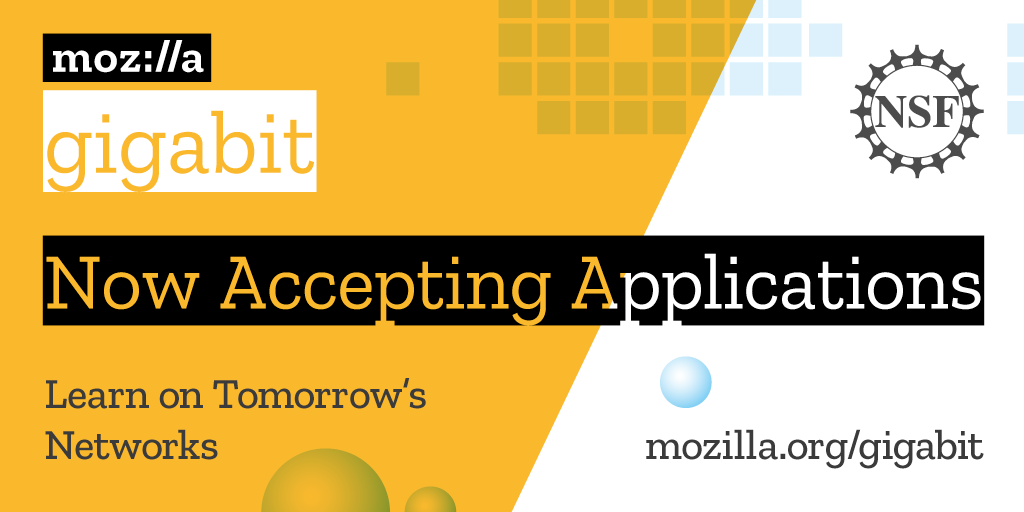 The initial deadline for submitting a letter of intent to the Mozilla Gigabit Community Fund is July 5th. Applications are due August 1st. Once funded, the pilot period for grantees will take place from October 30, 2017 - February 16, 2018.
We look forward to seeing you there - to learn more and apply, visit: mozilla.org/gigabit
Special thanks to Technology Association of Oregon for their continued support.

---
Logistics & Overview
Cost: FREE!
Food: Yes, free food! Mostly coffee, fruit, tea, and some bready goodness.
Vibe: Casual - come as you are. These grants are available and accessible for all - and thus this event will be relaxed, open, and welcoming. If full tuxedo & cummerbund or pannier dress is how you feel most comfortable - feel free!
Weather: Sun sun sun! Pack your sweater for the deck @ Ford Alumni!
Agenda & Resources: Here!
Livestream link: Unable to join us in person? Tune in live: https://air.mozilla.org/mozilla-gigabit-eugene-open-house/
Parking & access information:
The Columbia Underground Garage, located adjacent to the Matt Knight Arena and Ford Alumni Center on East 13th Ave, offers hourly and daily parking rates. U.S. Bills, Visa, and MasterCard are accepted. Cost is $2.00 per hour from 6:00am to 6:00pm.
The university has 30-minute and 5-hour meters located around campus at $1.50 per hour. Meters accept quarters or payment through www.parkmobile.com.
---
Please direct any questions or comments to: craig@mozillafoundation.org