Description

Join Mozilla at Galvanize Pioneer Square Seattle for an evening of tech talks and networking.
Get to know us, and what's happening in the latest browser development.

Doors open at 6.30pm. Talks will start at 7:00pm.
Light snacks and refreshments will be served.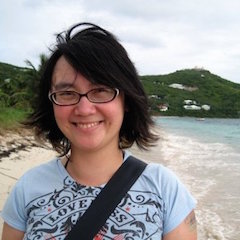 Selena Deckelmann, Director of Engineering for Firefox Runtime, will present exciting developments in 57 including a brief overview of her team's work on integrating Tor patches into Firefox. Through a collaboration with Tor Project engineers and a team of Mozilla engineers spread around the globe, we've integrated 100+ patches into Firefox, and are working on many more. These patches are privacy-enhancing on multiple fronts, using features only available in Firefox.
------------------------------
About our Sponsor
Galvanize is the premiere dynamic learning community for technology. With campuses located in booming technology sectors throughout the country, Galvanize provides a community for each the following:
Education - part-time and full-time training in web development, data science, and data engineering

Workspace - whether you're a freelancer, startup, or established business, we provide beautiful spaces with a community dedicated to support your company's growth

Networking - events in the tech industry happen constantly in our campuses, ranging from popular Meetups to multi-day international conferences
To learn more about Galvanize, visit galvanize.com.