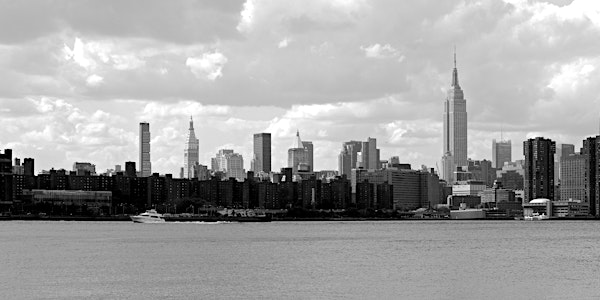 Mozfest & CfASummit Recap by BetaNYC, Microsoft, Civic Hall, & Mozilla
Location
Civic Hall
156 5th Ave
2nd Floor
New York City, NY 10010
Description
With last week's election, there are many more questions than answers. Many of our visions are clouded by uncertainty, yet many of us are determined to continue our work building inclusive programs. We will bookend OUR event with positive reflections on the future with tangible actions YOU can take to improve our neighborhoods.
Join us as we discuss how this election will impact the future of the open internet, civic tech, government, and our communities.
The open internet and civic technology communities are fighting to improve access to information, social equity, democracy, and our connected future. After two monumental events, we bring these two communities to forge a tighter relationship and celebrate our worlds.
Following a tradition started three years ago, we have invited NYC metro area presenters and participants who attended Mozilla's Festival (#MozFest) or Code For America's Summit (#CfASummit) to share their insights, highlights, and reinforce the local connections made around the planet. You will get a best-of even if you could not make the trip.
Additionally, this event will serve as a pre-holiday celebration of our communities. Drinks and light snacks will be served. Expect ten speakers to recap their personal highlights and reconnect the discussions to the work our community's doing locally.
Schedule:
5:30 - Doors open, drinks and mingling
6:15 - Show starts with share-backs from #MozFest and #CfASummit attendants
7:30 - Community questions and comments
8:30 - Closing insights and questions
We will share speaker bio's and talk titles as they are confirmed. Rest assured the voices from the stage and perspectives shared will be dynamic and diverse, representative of this community.
---
This event is co-hosted and sponsored by several amazing organizations.
BetaNYC is a civic organization dedicated to improving lives in New York through civic design, technology, and data. We are a member of Code for America's Brigade network, and are New York City's Code for America Brigade.
Founded in 2008 as a meetup, we have evolved to be a key local leader and national partner in civic technology, open data, and open government. Our work empowers individuals and communities to build a civically‐engaged ecosystem and provide for an honest and inclusive government. We want New York's governments to work for the people, by the people, for the 21st century.


Microsoft Technology & Civic Innovation partners with a wide range of local community stakeholders, including Code for America and BetaNYC, as well as governments, non-profits, businesses, startups, think tanks, academic institutions, and grassroots civic hackers. Working with these groups, we aim to collaboratively address the most pressing community challenges through the hyper-local creation, deployment, and evangelism of civic technology. Our areas of focus include data and privacy, 21st century jobs and opportunities, and more responsive and resilient communities.
Civic Hall is a one-of-a-kind community center for the world's civic innovators. We are a cross-sector and diverse community of professionals and community leaders who advance the use of technology for the public good.
Located in the heart of New York City, we provide a real-world and networked space for social entrepreneurs, change-makers, government employees, corporate leaders, hackers, academics, journalists, and artists can share knowledge, build tools, and solve problems, together.
Our mission is to ensure the Internet is a global public resource, open and accessible to all. An Internet that truly puts people first, where individuals can shape their own experience and are empowered, safe and independent.
At Mozilla, we're a global community of technologists, thinkers and builders working together to keep the Internet alive and accessible, so people worldwide can be informed contributors and creators of the Web. We believe this act of human collaboration across an open platform is essential to individual growth and our collective future.