Description
There are some fundamental laws of technology product economics (especially software) that should drive executive-level decisions about business and product strategies. It's easy to forget them, or decide they don't apply to our special situation, especially for companies with a mix of packaged products and custom professional services. We will step through some harsh realities about the tech business, then suggest some rules for thinking clearly about products and profitability. Especially relevant to company founders, product managers, and engineering/development executives.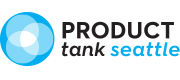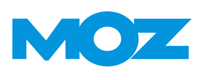 ---
A seasoned tech executive and serial entrepreneur, Rich Mironov has been the "product guy" at six start-ups including as CEO and VP Products. He is a relentless blogger, speaker, teacher and mentor on software strategy, product management, and aligning "what-we-can-build" with "what-markets-will-pay-for." Rich founded the ProductCamp movement and published the Art of Product Management in 2008.
---
5:30 : Doors Open / Networking
6:30 : Talk and Q&A
7:30 : Networking
8:00 : End
---
This event is sponsored by Pragmatic Marketing

Pragmatic Marketing, Inc. was founded in 1993 and has become the authority on technology product management and marketing. The company's courses, taught by instructors with real-world experience in leading successful high-tech teams, are based on a proven framework for creating market-driven products people want to buy. Pragmatic Marketing has trained more than 100,000 product management and marketing professionals, with more than 25,000 becoming Pragmatic Marketing Certified. For more information on public or on-site training, please visit www.PragmaticMarketing.com or call (480) 515-1411.