Description
MOX MIXER SINGAPORE @ JUSTCO Marina Square: 6 Raffles Boulevard, #03-308, Marina Square, Singapore 039594
Join us for the Singapore edition of our classic networking event MOX Mixer! MOX, the Mobile Only Accelerator backed by Silicon Valley-headquartered venture fund SOSV with USD 625m assets under management, is back in town.
This event is open to the Singapore startup community so feel free to join us for an evening of high-quality networking. Join and have a drink with our team, the MOX Batch #7 companies, mentors, alumni and the local startup community.
MOX MIXER SINGAPORE
Thursday, August 29, 2019
6.30 PM - 9.30 PM
JustCo @ Marina Square
6 Raffles Boulevard, #03-308, Marina Square, Singapore 039594

About MOX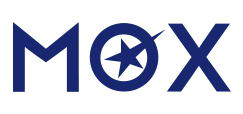 MOX is the Mobile-Only Accelerator of SOSV, the 3rd most active lead investor globally and 5th most active seed investor in female-founded startups (Crunchbase 2018). We are also the first accelerator group in Asia and one of four in the world to have a unicorn go through the program (BitMEX). MOX enables mobile apps, platforms and services from around the world to reach hundreds of millions of mobile-first, mobile-only smartphone users in SE Asia and India. Through strategic partnerships in the mobile industry, MOX enables its investees to rapidly penetration new markets. We aim to bring best in breed solutions to the next 4 billion smartphone users who most need them.
Learn more: https://mobileonlyx.com/
About JustCo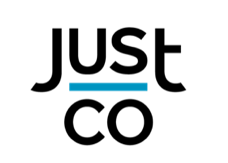 Founded in 2011 and headquartered in Singapore, JustCo is Asia's leading premium flexible workspace provider. We continually disrupt the status quo and redefine collaborative working.
In our communities, we connect dynamic entrepreneurs, start-ups and large corporations. People are at the heart of what we do, as we create networking events and strategic partnerships for our members and partners to gain insights, collaborate, and help each other. Our passion for customer satisfaction ensures our members find comfort and peace of mind – the same JustCo hospitality, no matter where you are.
We make work better by revolutionising how people work, empowering our ever-growing community with exceptional flexibility, opportunities and experiences. Come and experience JustCo with our 1-day free trial!
Singapore:
6 Raffles Quay | 20 Collyer Quay | 120 Robinson Road | Asia Square | AXA Tower
Manulife Tower | MacDonald House | Marina One | Marina Square
Samsung Hub | UIC Building | Westgate Tower
Australia | China | Indonesia | South Korea | Thailand
More about JustCo: Website | Facebook | Instagram
Photo & Video Disclaimer Please note that photographs and/or videos of you may be taken during this event/seminar for publicity and/or marketing purposes. The photographs and/or videos may be published on our website or internal newsletter and/or circulated to the press and other media organisations for publication, transmission or broadcast.