Description
Join us for this new edition of MOX Mixer in Kuala Lumpur!
MOX, the Mobile Only Accelerator backed by Silicon Valley-headquartered venture fund SOSV with USD 625m assets under management, is coming back to KL. We're thrilled to partner up with H.E.R Malaysia Summit so join us for an evening of insights into the local ecosystem from different perspectives.
AGENDA
18:30 - 19:00 Door Open & Networking
19:30 - 19:40 MOX Intro
19:40 - 20:30 MOX Panel: Growth in Kuala Lumpur Ecosystem & Insights from SEA markets
20:30 - 21:30 Drinks, Snacks & More Networking
SPEAKERS
Citrine Capital
Envisioning a world where knowledge, action and capital complement, Jian dedicates her career to the impact sector, a choice that grows from her belief in humanity. Passionate about social, climate and economic advancement, she is the Managing Partner of Citrine Capital and CEO of Social Innovation Movement (SIM).
Through these roles, she collaborates with impact partners across sectors and industries to seize opportunities and achieve common goals. Her Bachelors' Degree is in Biochemistry at the University of Melbourne, and her Masters' Degree is in International Development at King's College London.
500 Startups
Katrina is predominantly a B2B software marketer with teaching and community building/management experience. Her specialization includes customer development, go-to-market strategy, sales enablement/sales and marketing alignment, and product marketing. She was previously at ScanTrust (supply chain traceability software), Saleswhale (AI sales assistant), HubSpot (sales, marketing & services software), and TradeGecko (inventory management software).
She co-founded Ediply, an ed-tech marketplace connecting international students with global education institutions - which was in the AngelCube accelerator program (2014 batch), now SlingShot accelerator.
Lily Sim is the founder of Summersault (www.summersaultmy.com), a running attire company which specialises in running costumes, with the mission to inspire fitness by making running fun. She started the business as a side hustle whilst working at PwC as a Business Development exec. Summersault has spent the past 2 years nurturing the culture of dressing up at running events, most notably the trend of wearing tutus. They've since worked with notable running events such as Malaysia Women Marathon, Proton Hari Sukan Negara Run, and The Running Diva series. Lily will be sharing her challenges as a side hustler, how she made the transition and how digitalisation and lean methodology has helped her along the way.
MODERATOR
MOX
T.R Harrington is the Program Director at MOX, the Mobile-only Accelerator. He has been at the forefront of interactive marketing and information technology since 1995 in Silicon Valley and since 2001 in China. Select client credits include work for leading Chinese brands China Mobile, TenCent and Alibaba in addition to his work for leading global brands such as Apple, Gucci, L'Oreal, P&G, Dell, and Citibank just to name a few.
Prior to founding (2005-) Darwin Marketing, a Shanghai-based Search, Social and ECOM digital marketing company, Mr. Harrington previously held a number of marketing management positions at USWeb/CKS, RedGorilla.com and Bank of America during the mid to late nineties. His expertise has been sought by or featured in Harvard Business Review (China), Fortune Magazine, Reuters, Associated Press, SES, SMX, AdTech and numerous private equity/hedge funds. T.R. holds an MBA from the Darden School at University of Virginia, a BA from Boston College and a Visiting Assistant Professor of Business at CEIBS, China's leading business school.
The event is free but places are limited, so book your spot!
ABOUT MOX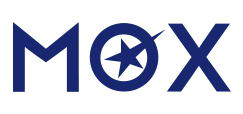 MOX is the Mobile-Only Accelerator of SOSV, the 3rd most active lead investor globally and 5th most active seed investor in female-founded startups (Crunchbase 2018). We are also the first accelerator group in Asia and one of four in the world to have a unicorn go through the program (BitMEX). MOX enables mobile apps, platforms and services from around the world to reach hundreds of millions of mobile-first, mobile-only smartphone users in SE Asia and India. Through strategic partnerships in the mobile industry, MOX enables its investees to rapidly penetration new markets. We aim to bring best in breed solutions to the next 4 billion smartphone users who most need them.