Description
**SOLD OUT**
Please register for the waitlist. If any tickets become available, you will be contacted.
Brooklyn Historical Society and the Ms. Foundation for Women are proud to present this conversation with Roxane Gay and Dodai Stewart.
---
Best-selling author, editor, professor, cultural commentator, "bad" feminist, and Magic Mike evangelist, Roxane Gay is one of the most admired thinkers on race, gender, and sexuality of our time. Her writings on topics like intersectionality and privilege illuminate and inspire, and her take on our favorite movies and TV shows both provoke and delight. Her work examines how we all move through this world in our bodies, as humans, women, people of color, gay, straight, large, or small.
Time magazine declared 2014 "The year of Roxane Gay" after the release of her collection of essays entitled Bad Feminist, and with a soon-to-be-published memoir (Hunger) on the horizon, maybe 2016 will be the sequel.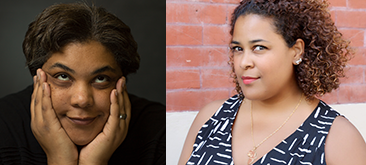 Join us for this special conversation, led by Dodai Stewart, former deputy editor of Jezebel and current Executive Editor of Fusion.net.
Moving Through This World: A Conversation with Roxane Gay
Tue, Aug 9, 7 pm
$15/$5 for BHS and G-W Members

Presented in partnership:


REFUND POLICY Brooklyn Historical Society requires 24 hours notice before the date of the event to refund a ticket. No refunds are provided after that point. No refunds are provided on the day of the event and all subsequent days.