Description
Moving Pieces provides Baltimore with an exclusive interactive art and social experience with a focus on joining together some of the city's most talented creators and innovators. This event is for anyone who would like the opportunity to engage with artist and art enthusiast while experiencing a diverse range of artwork and performances by Rachard Wolf, MovaKween, Kyle Yearwood, MovaKween, Lordgeezus, The Lor Store, Josh Stokes, Joey Bricks, Maurice Scarlett III, APoetNamedNate, Murjoni, and sounds by Styles Bond and Gentei.
$10 Admission (Before August 1st)
2 for $30 Buddy Passes (Limited)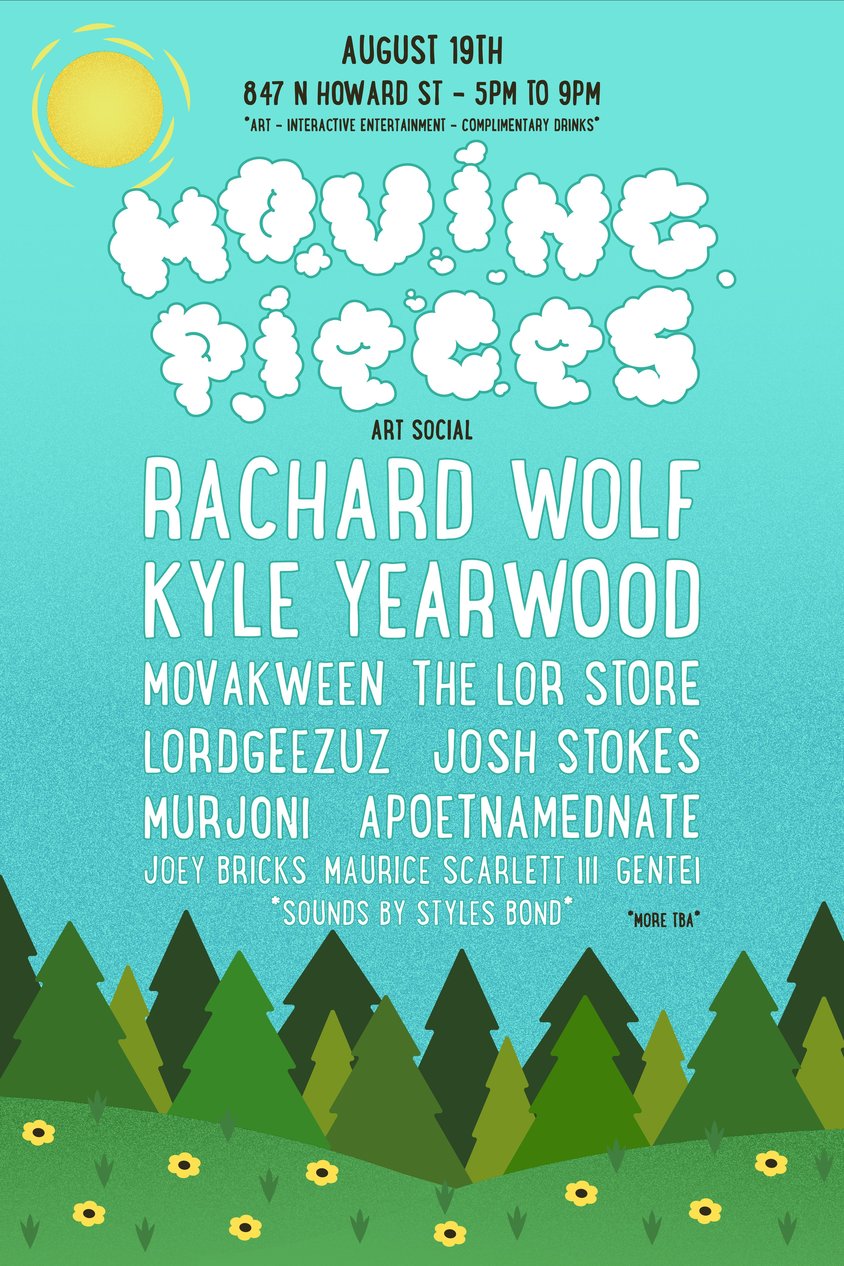 Arrive before 5:30 to receive your FREE exclusive bottomless wine pass.

All guest will be provided with compliminterary wine and refresments.

Free garage parking located at 821 Eutaw St.
Please come with love, peace, and good energy.

Contact c.tucker@baltimoreartproject.org for showcasing and vending inquiries