Moving Past Triage—Real Solutions to the Opioid Epidemic in Rural America
Sales Have Ended
Registrations are closed
Thank you for your interest in this event. Ticket sales have ended; however a recording of the call is available online at orton.org.
Sales Have Ended
Registrations are closed
Thank you for your interest in this event. Ticket sales have ended; however a recording of the call is available online at orton.org.
Description

Join us for the latest in our free Heart & Soul Talks series.
On average, 130 Americans die every day from an opioid overdose. And rural America is harder hit by the epidemic, according to the Centers for Disease Control and Prevention. So what's being done right now to reverse this devastating trend? We talk to three leaders with different vantage points who share the same goal—stop this epidemic. Our guests on this free webinar are: Anne Hazlett, senior adviser for rural affairs White House Office of National Drug Control Policy (ONDCP); Lisa Roberts, a public health nurse who watched the epidemic unfold in Ohio, ground zero in the epidemic; and Tina Stride who channeled grief and loss into action, starting a nonprofit in West Virginia that gets people into treatment.
Thursday, May 2, 1-2 p.m. Eastern/12-1 p.m. Central/11 a.m.-12 p.m. Mountain/ 10-11 a.m. Pacific
Registration is free. Register now! If you can't join the live call, register and we will send you the webinar recording.
Guests: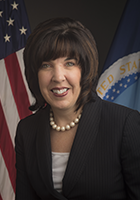 Anne Hazlett, Senior Adviser for Rural Affairs White House Office of National Drug Control Policy (ONDCP). An Indiana native, Anne has a deep and lifelong passion for rural America, small towns and the people who call them home. Before joining the White House Office of National Drug Control Policy, she served as the Assistant to the Secretary for Rural Development at the United States Department of Agriculture. There, she led the Rural Development mission and managed the agency portfolio of infrastructure, housing, and business resources to create an environment for rural prosperity. In this leadership role, she developed and led the Department's response to the opioid crisis, including creating greater access to behavioral health care in rural America.
In addition to her service at the Department of Agriculture, Anne has worked on Capitol Hill as legal counsel for the Agriculture Committees in both the U.S. House and Senate. And, she has been an advocate for rural communities on many issues important to rural America from Farm Bill legislation to telemedicine and nutrition programs. Beyond her time in Washington, Anne also served as Director of Agriculture for her home state of Indiana and Chief of Staff for Indiana Lt. Governor Becky Skillman. In these key leadership positions, she worked to build strong and healthy rural places by improving quality of life and economic opportunity across rural Indiana.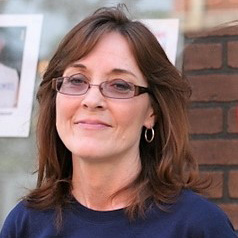 Lisa Roberts is a Registered Nurse with Portsmouth City Health Department in Scioto County, Ohio, widely viewed as one of the country's early opioid misuse hotspots. That was due, in part, to the proximity to Kentucky and West Virginia, which made doctor shopping across state lines to get prescription opioids easer, and to the ensuing pain clinics that cropped up to meet the demand and fuel the growing crisis. Lisa has been on the front lines, working extensively in the area of opioid misuse and overdose prevention both locally and nationally. She has piloted multiple projects to address overprescribing, accidental drug overdoses, and the harms associated with opioid use disorder.
In 2010, Lisa helped form the Scioto County Drug Action Team Alliance and assisted in getting the county a High Intensity Drug Trafficking Area designation in 2012, and a Drug Free Communities (DFC) Support Program grant both through the Office of National Drug Control Policy. Lisa administers the DFC program, now in its seventh year. She oversaw Scioto County's first prescription drug overdose prevention program and initiated Ohio's first community-based naloxone education and distribution program, Project DAWN, that has been widely replicated throughout the state and saved thousands of lives. She was instrumental in establishing a syringe exchange program that currently serves more than 800 clients. In 2017, she helped the county gain a federal Rural Health Opioid Program through the Health Resources and Services Administration (HRSA) which is designed to enhance local response to the opioid crisis. Lisa collaborates with numerous federal research grant recipients to study the opioid epidemic and its collateral consequences to better inform national response strategy and public health science.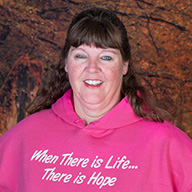 Tina Stride founded The Hope Dealer Project in Martinsburg, West Virginia, in 2015 along with three other women out of a desire to fill the void they saw in treatment and recovery services and reverse the effects of the opioid epidemic on their community. Tina, whose son struggled with opioid addiction, plays an active role in serving those struggling with drug addiction, by connecting addicts to the resources they need to overcome addiction from treatment through recovery including life skills and on-going therapy. That includes cutting through the red tape of insurance policies, often Medicade, and driving "dope sick" addicts who are feeling the ill effects of withdrawal as far as six hours to get to a detox bed. Stride and her cofounders were recognized this past year on People Magazine's list of "25 Women Changing the World of 2018".
Moderator: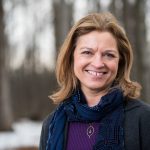 Fran Stoddard is a national award-winning producer of video programs. Fran produced and hosted a popular interview program on Vermont Public Television for more than a decade. She frequently serves as moderator for community events and has served on numerous non-profit boards.
Thursday, May 2, 1-2 p.m. EST Free! Register today.
(If you can't join us for the live call, please register and we will send you the call recording.)
Presented in partnership with: