Moving from Vision Board to Mission Accomplished! 6 Steps to Get It Off You...
Description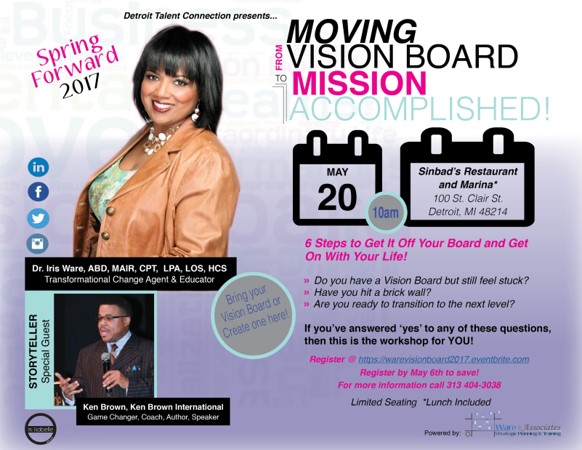 Bring your Vision Board or create one during the workshop!
During this workshop, you will:
- learn how to activate your vision board;
- learn proven strategies to help you get "unstuck"; and
- clarifly your vision for your future.
*Registration fee includes lunch and supplies to create a vision board