Description
The Sharing Economy is a socio-economic ecosystem built around the sharing of human, physical and intellectual resources.
The 'Sharing' in the Sharing Economy refers to the use and access of shared physical or human resources or assets, rather than the fact that there is no monetary exchange.
Companies such as 'Airbnb' and 'Uber', rely on this shared economy to function.
Attend this insightful discussion with an industry expert to find out exactly what is going on in the sharing economy today and where it's going in the future.
---
About the Facilitator: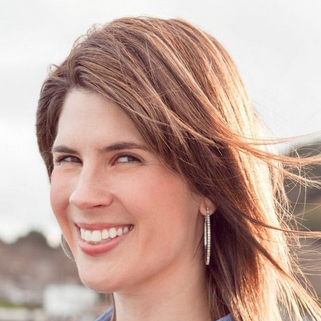 Chelsea Rustrum is sharing economy author, facilitator, and consultant with deep practical knowledge and hands on understanding of how the collaborative economy has come to fruition, grown, and continues to evolve business.
She's the author of It's a Shareable Life, the founder of a social and educational series in the Silicon Valley, dubbed The Sharers. Her current interest is in how the sharing economy can be integrated into value distribution models, which share ownership amongst the value creators themselves.
Chelsea has advised dozens of marketplaces, and speaks to enterprise audiences such as PwC and J&J and has participated in various conferences and summits speaking on the growth and development of the collaborative economy including TEDx, Expo Italy, Grow Co. and has also contributed to articles in Inc. Magazine, Wall Street Journal, Wired, Forbes, and The Economist.

Videos to watch:
Check out Chelsea's TEDx Talk "Bringing Back The Village"
Please also check out her interview with Douglas Rushkoff
---
*By signing up to this event you are also registering for our fortnightly Collider newsletter, which will keep you upated on awesome Collider events like this one!

As Wellington's new tech hub, BizDojo has been playing host and curator of events that aim to support and grow the capitals tech, digital and creative industries. This is the Collider Programme.
Whether you just have an idea, or you are well on the way to global domination, there will be something in the Collider programme for you. Collider is open to all and the majority of the programs are free or low cost.
---
This event has been awesomely supported by our good friends at Loomio & The Ākina Foundation.