Moving Forward Book Release and Music Ministry Seminar
Description
Moving Forward Book Release

Background Information: This event is the official Book Release of Moving Forward and Facing the Future, In the Black Church Worship Experience.
This book was written by Dr. Antonia "Toni" Arnold-McFarland following the completion of her doctoral research and doctor of ministry degree in Creative Arts from the Graduate Theological Foundation in Mishawaka, Indiana. Her research concentrated on the Evolution of the African American Worship Experience, from Music Industry to Music Ministry. The emphasis was on the Thomas Dorsey to Kirk Franklin Era. The book Moving Forward leverages her qualitative and quantitative research. It provides a method for analyzing and resolving the challenges faced by Music and Arts ministries today in the Black Church. It proposes practical scriptural-based solutions to pastors, music directors, music ministry leaders and all those involved in the music and arts program.
Guest Lecturer William Becton is an ordained pastor, producer, multiple award-winning gospel recording artist, and songwriter most known for his 1995 hit single Be Encouraged. He holds a Bachelor of Arts and Master of Theology degree from Life Christian University. He is a workshop clinician and lecturer who provides in-depth biblical and technical instruction in music ministry. His vast experience and over 25 years of music industry and ministry knowledge positions him as an expert and an authoritative figure in African American Worship. Pastor Becton wrote the foreward of the book out of his eyewitness of the evolution of African American Worship from ministry to industry. He explains his perspective on the importance of the book's subject matter to the Black Church.
Moving Forward and Giving Back: A portion of proceeds from book sales of Moving Forward and Facing the Future will support the Mary Ferguson Arnold Endowment Fund at Benedict College in Columbia, SC. The Late Mary F. Arnold, as she was known, was Dr. Toni's mother and her first music teacher and choir director. She graduated from Benedict College as an English major and was also a well known high school English teacher. She was also a talented pianist and singer in Spartanburg, SC. This endowment will provide scholarships to students at Benedict College pursuing careers in education.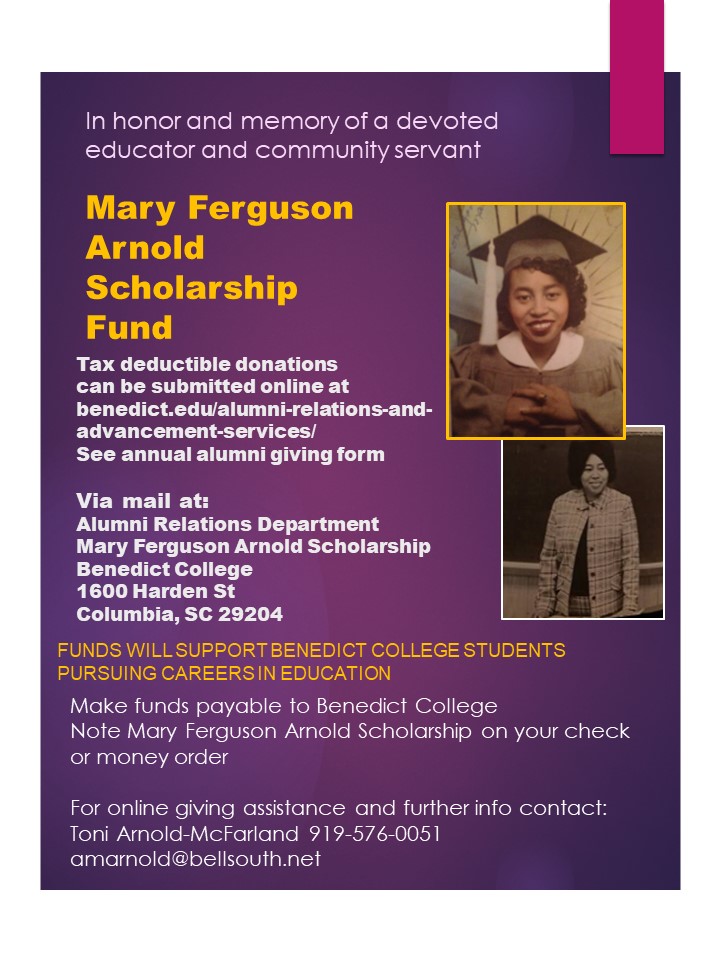 Book Purchases (unsigned copies) are available now at:
Amazon.com, Barnes and Noble and other online marketplaces as E-book and Hardcopy
ISBN-10: 1732336504 - Moving Forward and Facing the Future (Hardcopy/e-book)

ISBN-13: 978-1732336506 - Moving Forward and Facing the Future Quick Reference Guide (Hardcopy only)

Publisher: E Flat Major Productions

Prices vary based on the distributor. The standard rate of the main text is $20 unsigned and $25 signed. The reference guide is $15 (unsigned). The reference guide is not sold online as a signed copy. It is only sold signed at Book Signings and related public events.
Discounted advanced signed hardcopies for those who register for this event can be ordered for $20 via 919-576-0051 or atGospelMusicOneSound.com E-store. Select the BOOK SIGNING RATE. Enter the eventbrite order number from the registration email in the Estore purchase details.
For group registration (10 or more) and group rate book purchases call 919-576-0051.

Target Audience: Pastors, Ministers of Music, Music and Arts Ministry Leaders, Choir Members, Worship Leaders, Singers Musicians, Aspiring Gospel Artists of the African American Worship Experience
Attire: Business Casual
12:00 PM - 1:00 PM - Book Release Social and Signing Mixer
Onsite signed book purchases will be available at the special rate of $20 for the main book hardcopy and $10 for the reference guide.

Show E-book purchases made online to receive a signed Moving Forward postcard

A portion of proceeds will support the Mary Ferguson Arnold Endowment Fund (Benedict College, Columbia, SC)

Direct donations can be made online or via check to Benedict College during the Signing Mixer

Light Refreshments will be served
1:00 - 3:00 PM - Interactive Music Ministry Seminar (Free Entry)
Bring your e-book or hardcopy for most optimal engagement during the seminar
Book Reviews - Comments from Readers

Author/ Lecturer - Antonia Arnold-McFarland, Music Miinstry Consultant, DMin

Guest Lecturer - Pastor William Becton, Gospel Artist, Songwriter, Producer, MTh

Questions and Answers / Closing Comments
3:00 - 4:00 PM - Post Event Networking and Sign Ups
Sign up for the email distribution list, Moving Forward book Club

Schedule a info session to plan a seminar at your church

Additional time is set aside for book purchases, signing and photo ops.
For group registration (10 or more) and group rate book purchases (10 or more) contact:
Eflat Major Productions
Phone: 919-576-0051
Email: GospelMusicOneSound@gmail.com
Website: GospelMusicOneSound.com