Moving Families to Action - Breakfast Briefing

Tuesday, September 29, 2015 from 8:15 AM to 11:30 AM (CDT)
Event Details
Join Inheriting Wisdom & Lido Consulting for Moving Families to Action

A new paradigm in wealth planning is beginning to take shape across the United States.  To move family clients to action, collaboration between trusted advisors is being transformed into a best practice.  Nowhere is this trend more pronounced than in cities like Los Angeles and Chicago.
Inheriting Wisdom and L.A.-based Lido Consulting team up for a powerful morning dedicated to key issues that relate to high-performance behavior within families.  Listen as executives from both firms explore everything from what's going on WITH the money to what's really happening BEHIND the money.

Special guest, Dr. Joshua Nacht also joins the roster of speakers to discuss the role of the Family Champion and how this critical individual can catalyze a family, moving them to a place of high performance.

Breakfast will be served.  Powerful insights will be uncovered!


Moving Families to Action Expert Speakers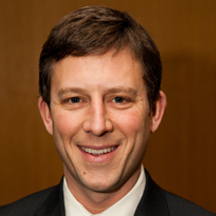 DR. JOSHUA NACHT speaks on
The Role of Family Leadership & Why It Matters

How do you get a complex, multigenerational wealth holding family to be aligned and buy into doing the work required to sustain their legacy? Joshua will focus on the importance and function of leadership within the family-ownership group as a key factor in creating successful business-families.

He will look at the role of the "Family Champion":  visionary catalysts who bring new energy to help support and develop the family-ownership advantage. People who hold this role emerge from within the non-operating family members, and provide leadership, inspiration, and stimulus to help create high-performance family-ownership dynasties.

Joshua will also discuss several operational examples of Family Champions, and how people in the role can be a key strategic ally for professional advisors to help organize and consolidate work throughout the entire family-enterprise system.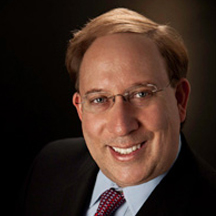 GREG KUSHNER discusses
Where Families Get Stuck Behind the Money

After 30 years of experience in the family office and family enterprise space, Greg has witnessed first-hand most of the complications that ultra-high-net-worth families experience.

Through an interactive Q&A, listen as Greg shares personal insights into planning for multi-generational families.  Working alongside some of the top professionals in the country, Greg knows how much can be done to help families sustain wealth.  His stories illustrate the necessity of digging in to the family dynamics that often cause logjams, frustration and indecision within family enterprises.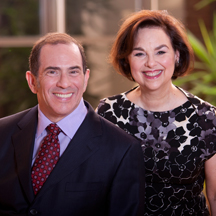 DRS. CAROLYN FRIEND & JAMIE WEINER
Moving to Action: What Goes on Behind the Scenes in Families

Passionate about the prospects of creating high-perfomance families, Drs. Friend and Weiner will lead attendees through an interactive experience. If committed, we can make a difference. Utilizing the wisdom of the audience, there will be a candid conversation about moving past the concerns and fears of the family members and advisors.
When & Where

The Standard Club
320 South Plymouth Court
Chicago, IL 60604


Tuesday, September 29, 2015 from 8:15 AM to 11:30 AM (CDT)
Add to my calendar
Organizer
Inheriting Wisdom & Lido Consulting