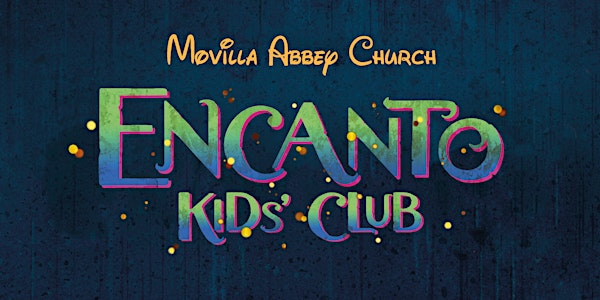 Movilla Abbey Church Kids' Club
Location
Movilla Abbey Church
63 Movilla Road
Newtownards
BT23 8EZ
United Kingdom
Movilla Abbey Church Kids' Club. Monday 4th - Friday 8th July. 10am - 12pm. Ages 5-11. Cost: Free.
About this event
• Our Kids' Club begins at 6:15 pm on Sunday 3rd of July with our Family Movie Night. Celebrate the beginning of the school holidays with free popcorn and enjoy watching the movie of the week. For this event all children must be accompanied by an adult.
• From Monday 4th July - Friday 8th of July, 10am - 12pm kids will be learning what God says about family, forgiveness, gifts, rest and more through games, songs and craft. Bring your kids to our registration team at Movilla Abbey Church from 9:50am. Collect them at 12pm.
• You can sign your kids up for our optional free Lunch Club. We'll be serving a hot meal every day from 12:00 - 12:20pm.
• Wrap up the week with our Family Celebration on Sunday 10th July at 11:00am. Hear the stories and songs that your kids have been learning through the week. All welcome.
You will be emailed a link to a Google form to complete registration details about your child including medical information eg. allergies, asthma. You can also sign up for the optional Lunch Club.