Movies, Music & Brews: Poetic Justice (Brooklyn Music Week 2017) - SOLD OUT
Description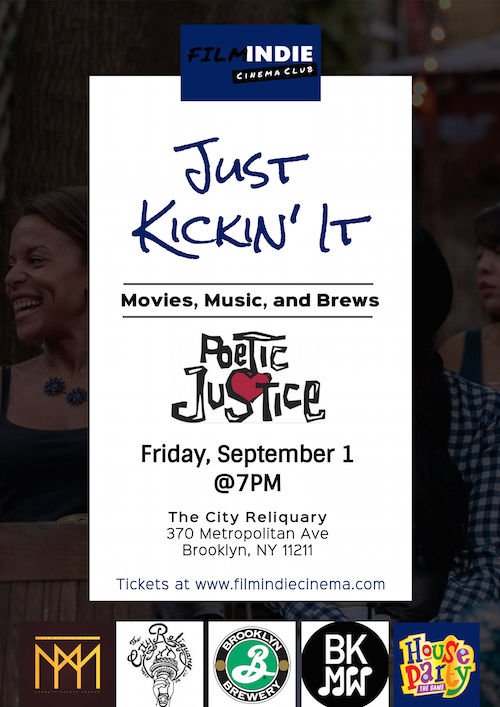 Join FilmIndie and The Melanin Mixer for a backyard kickback in celebration of the first annual Brooklyn Music Week.
We're screening the 1993 cult classic, Poetic Justice, featuring music legends, Janet Jackson and Tupac Shakur. It's an ode to the classic '90s cookout. The grill will be going, the Spades and dominoes tables will be out, and the playlist will be on point!
Doors open at 7PM and the movie starts at dusk (around 8:30PM). Limited tickets are available so don't wait to get yours!
Tickets: $15. Includes admission, light bites, movie snacks and entertainment.
Beer available by suggested donation, courtesy of Brooklyn Brewery. All proceeds go to support our event host, The City Reliquary, a nonprofit museum that traces the history of NYC's boroughs. (21+)
Event Partners:
Filmindie Cinema Club: www.filmindiecinema.com
The Melanin Mixer: www.themelmixer.com
The City Reliquary: www.cityreliquary.org
Brooklyn Music Week: https://www.facebook.com/bkmusicweek
House Party the Game: www.housepartythegame.com