Movie: Sons of Sinbad Ep- The Call of Zanzibar

Monday, December 11, 2017 from 6:30 PM to 9:00 PM (Gulf Standard Time Oman Time)
Event Details
Sons of Sinbad - A History of Oman
The documentary series employs scientific research, experts, and reenactments to
recount events within the history of Oman that are of global relevance.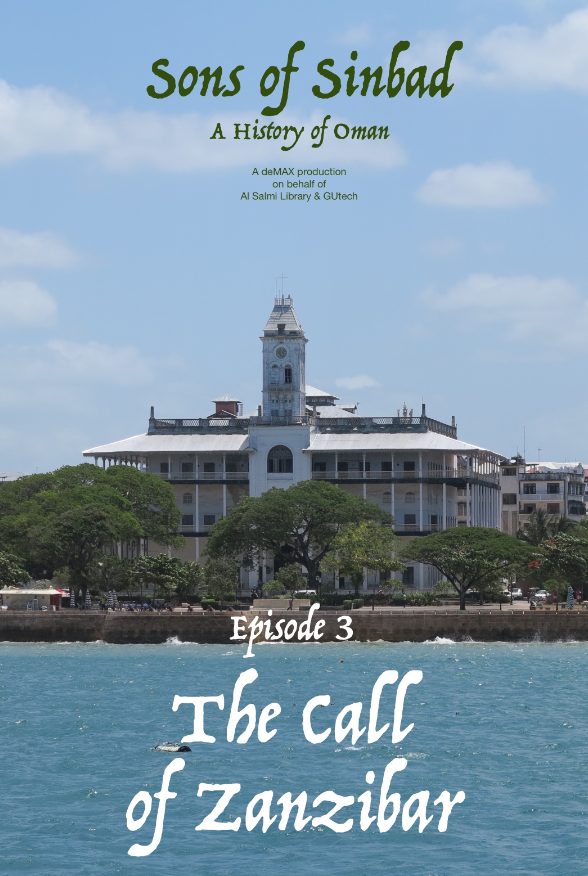 ---


3. Part three: The Call of Zanzibar, 11th December
Covering a period from 1840 to the present, the film combines on-location footage with
reenactments and archival material to discuss the cultural and material exchange
between the Sultanate of Oman and East Africa. Focused on the events taking place on
the Zanzibar archipelago, the episode emphasizes the reign of Sayyid Barghash
(1870-1888) to describe what can be called the Zanzibar renaissance.
When & Where

GUtech Main Building

Muscat Governorate
Oman

Monday, December 11, 2017 from 6:30 PM to 9:00 PM (Gulf Standard Time Oman Time)
Add to my calendar