Movie: Sons of Sinbad Ep- Route to India

Thursday, December 7, 2017 from 6:30 PM to 9:00 PM (Gulf Standard Time Oman Time)
Event Details
Sons of Sinbad - A History of Oman
The documentary series employs scientific research, experts, and reenactments to
recount events within the history of Oman that are of global relevance.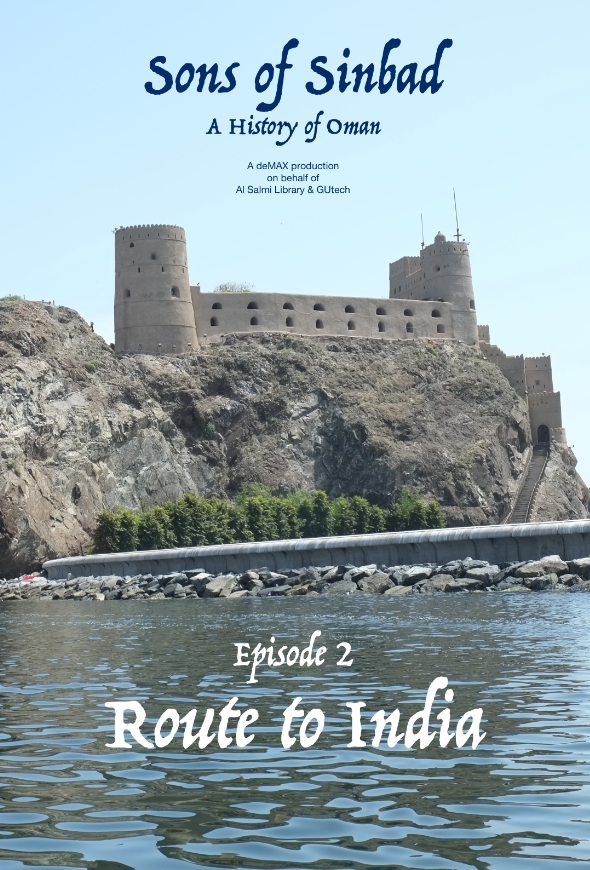 ---


2. Part two: Route to India, 7th December
The second episode begins when the Portuguese arrived at the coast of Oman at the
beginning of the 16th century. The important coastal cities of Oman come under the
control of the Estado da India. Trade of spices and pepper is strictly regulated, Omani
merchants need to get and pay for a cartaz - a permission to trade.
It will take more than a century for Omanis to build up forces strong enough to resist and
fight the Portuguese. When the last bastions of the Europeans at Muscat surrender in
January 1650, the occupation finally ends.
With the help of international experts and scientific research, the episode attempts to
solve the secrets of this historical encounter: How did the Portuguese succeed in
securing the route to India? Why was it so easy for the forces from Portugal to take
possession of the Omani coast? And to what extent did the foreign occupation effect
political and economic developments in Oman?


When & Where

GUtech Main Building

Muscat Governorate
Oman

Thursday, December 7, 2017 from 6:30 PM to 9:00 PM (Gulf Standard Time Oman Time)
Add to my calendar