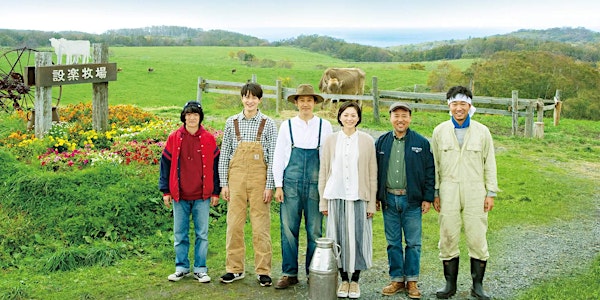 Movie Show "Restaurant from the Sky"
When and where
Location
Shumei Hall 2430 East Colorado Boulevard Pasadena, CA 91107
Description
The "Restaurant from the Sky" with English subtitles will be shown at 5:00PM after the GREEN LIFE FOOD FESTIVAL event ends.
Before the start of the showing, there will be a short talk by one of the farmers, Mr. Kazuhito Togashi, who inspired the "Restaurant from the Sky" movie.
The relationship between him and the movie
Admission for movie: $10.00
Restaurant from the Sky, a movie which takes place in Setana town in Hokkaido Japan, is a story about people who's living focuses on food and nature. Directed by Yoshihiro Fukagawa, who is also known for directing "Journey Under the Midnight Sun and In his Chart", the movie stars many famous actors such as Yo Oizumi. This movie based its story on a real farming group "The Mountain Group," who practice Shumei Natural Agriculture and organic farming in the town.
Wataru and his wife Kotoe live an idyllic life with their young daughter on a Hokkaido dairy farm. They live in a quirky community of farmers who exchange their food, eat together and sell their wares at the local market. But when a famous chef from Sapporo comes to town and discovers their produce, he changes the way they view their simple food. Inspired to create a farm-to-table restaurant, the farmers rally together. But unexpected challenges await that may change their community forever...