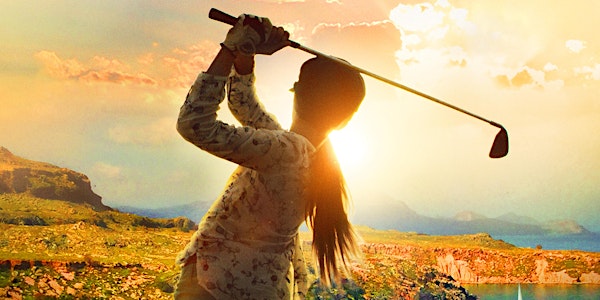 Movie Screening - Swing Away
When and where
Location
Bow Tie Criterion Cinemas 86 Temple Street New Haven, CT 06510
Refund Policy
Refunds up to 7 days before event
Description
Watch a trailer of Swing Away: http://www.swingawaymovie.com/trailer.html
Join the Saint Barbara Community for a special private screening of Swing Away!
This screening is hosted by St. Barbara Church PTO and AHEPA Chapter 98. Proceeds will support AHEPA and St. Barbara scholarships and youth activities for St. Barbara Greek Orthodox Church.
In addition to entrance for the viewing, for every ticket purchased, Kalimera Greek Restaurant, located across the street from the theater, will provide a 10% discount for every dining experience that night or on a future night.

This film is rated PG.
For more information on the movie visit http://www.swingawaymovie.com/
Synopsis
Following a meltdown that leads to a suspension, professional golfer Zoe Papadopoulos travels to her grandparents' village in Greece to escape the harsh spotlight of the international sports world. Between baking bread and eating baklava, she meets and mentors a ten-year-old girl who is determined - against all odds - to become the next golf sensation. Along the way, Zoe rediscovers her Greek heritage, her love of the game, and the hidden strength within herself as she inspires the townspeople in an epic showdown against a greedy American developer.
Cast
​Shannon Elizabeth
​​John O'Hurley
​Manos Gavras
​Renos Haralambidis
​Karl Theobald
​​Alexandros Mylonas
​​Olga Damani
​Christos Sougaris
Viktoria Miller
Director​ - Michael Achilles Nickles
Producer, Writer (Original Story) - ​George Elias Stephanopoulos
Producer - ​Stamatios Tom Hiotis
Producer - Kostas Lambropoulos
Writer, Executive Producer - ​Paul Robert Lingas
Writer - ​Julia Wall Nickles
Director of Photography - ​Yiannis Daskalothanassis GSC
Editor - ​Lambis Haralambidis
Composer - Tao Zervas