Movie Screening | HAPPENING: A Clean Energy Revolution
Event Information
Location
Santa Clara University | Recital Hall
500 El Camino Real
Recital Hall
Santa Clara, CA 95053
Description

Please join Santa Clara University's Miller Center for Social Entrepreneurship for a Bay Area screening of HAPPENING: A Clean Energy Revolution at 7:00pm in the Recital Hall.
The film will be preceded by remarks from Jill Tidman, the Executive Director of The Redford Center and producer of Happening, and a panel moderated by Miller Center's own Cassandra Staff.
In addition to Jill Tidman, the panel will feature Sister Corinne Florek, OP, Executive Director of Religious Communities Investment Fund, and Maryam Khanbaghi, Santa Clara University's Director of Power Systems and Sustainable Energy Program to discuss how social entrepreneurship is significantly contributing to energy access globally and how investing in social enterprises can enable high impact social, environmental, and economic returns.
About the Film:
Filmmaker James Redford embarks on a colorful personal journey into the dawn of the clean energy era as it creates jobs, turns profits, and makes communities stronger and healthier across the US. Unlikely entrepreneurs in communities from Georgetown, TX to Buffalo, NY reveal pioneering clean energy solutions while James' discovery of how clean energy works, and what it means at a personal level, becomes the audience's discovery, too. Reaching well beyond a great story of technology and innovation, HAPPENING explores issues of human resilience, social justice, embracing the future, and finding hope for our survival.
About the Filmmakers: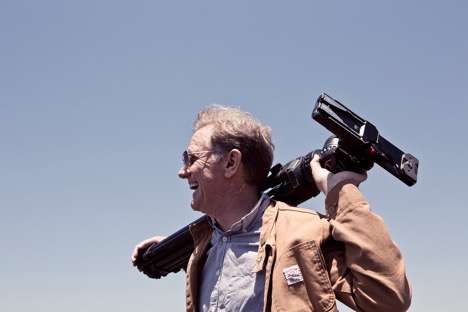 James Redford, Director
James Redford writes, produces and directs for film and television. His most recent film, HAPPENING: A Clean Energy Revolution – his fifth film for HBO – takes us on a clean energy tour that opens the door to new solutions and real hope. Prior to completing HAPPENING, James directed and produced HBO films including TOXIC HOT SEAT; THE BIG PICTURE: Rethinking Dyslexia; MANN V. FORD and THE KINDNESS OF STRANGERS.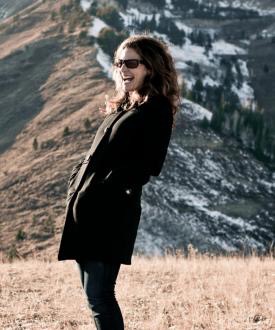 Jill Tidman, Producer
Jill Tidman serves as the Executive Director of The Redford Center, a non-profit media entity that engages people through inspiring stories that galvanize environmental action. As executive director of The Redford Center, Jill oversees everything from daily operations to shaping the center's vision to producing documentary films and action campaigns. "Often the most important content is the least viewed, so shifting that and creating a different dynamic for the industry is what we're helping push forward," she says. Jill draws on her skill set as a producer, writer, filmmaker and activist, as well as her passion for sustainability issues, to create a new way forward with impactful storytelling.
Prior to completing HAPPENING: A Clean Energy Revolution, Jill produced award-winning, high impact documentaries with The Redford Center including: WATERSHED, FIGHTING GOLIATH, and THE ART OF ACTIVISM. Jill lives in San Francisco with her husband Wil and her two children.
Date and time
Location
Santa Clara University | Recital Hall
500 El Camino Real
Recital Hall
Santa Clara, CA 95053