A Next-Step program to screen and discuss classic films that explore the complexities, nuance and impact of racism.
About this event
Have you missed out on important movie experiences - or watched them and wished for a place to discuss and look more deeply into their messages? WRJI Movie Nights are designed to provide Wellesley Alums with a brave and supportive space to do just that. We will watch the selected movie together on Zoom, then discuss it for an hour. Anyone who has recently seen the film is welcome to join us for the discussion only, in the final hour. We recommend but do not require, that participants join a WRJI Opening Conversation About Race, especially if you have not previously participated in frank conversations about racism and its impact on people of color in this country. Please see our website at WRJI.org if you would like to register for an Opening Conversation or any other WRJI program.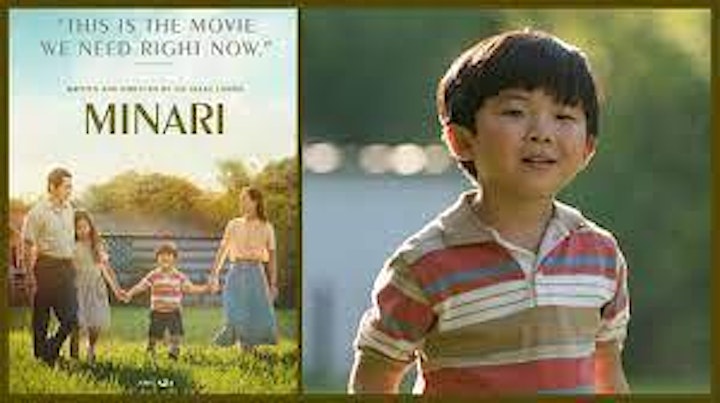 WRJI recognizes that there is still so very much work to do to combat Hate and Racism and the violence suffered by people of color. The rise in hate crimes, attacks and outright killing of AAPI has alarmed WRJI: we have decided to change the offering for the next movie night from Crash to Minari. Longtime WRJI leader, Cathi Kim, '03, has graciously agreed to guest facilitate this Movie Night, with Tyree Oredein, '98, as Co-facilitator.
A tender and sweeping story about what roots us, Minari follows a Korean-American family that moves to an Arkansas farm in search of their own American Dream. The family home changes completely with the arrival of their sly, foul-mouthed, but incredibly loving grandmother. Amidst the instability and challenges of this new life in the rugged Ozarks, Minari shows the undeniable resilience of family and what really makes a home.
WRJI heard from several members of the AAPI community and agree with them that the need to facilitate a discussion addressing specifically AAPI concerns is warranted. It is the least that WRJI can do to herald May as AAPI Heritage Month.