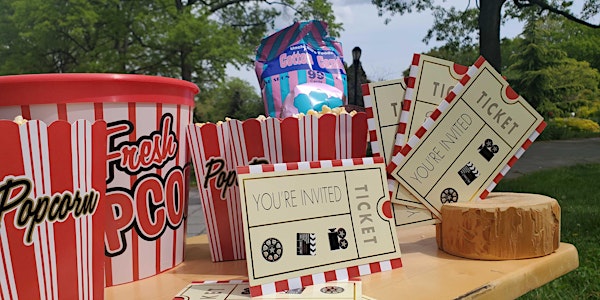 Movie Nights at the Garden: Alice in Wonderland
Blend your own herbal tea before enjoying this animated classic under the stars at the Garden!
When and where
Location
Queens Botanical Garden 43-50 Main St New York, NY 11355
About this event
***DUE TO INCLEMENT WEATHER, THIS EVENT HAS BEEN RESCHEDULED TO FRIDAY, JULY 16 at 7:30PM from the original scheduled date of Friday, July 9. If you are unable to attend on Friday, July 16, you may receive a full refund of your tickets by emailing info@queensbotanical.org.***
Join us for Alice in Wonderland as our Movie Nights at the Garden outdoor cinema series continues! Before the movie, create your own flavorful teas by mixing a combination of herbs, flowers, and plants, and take home two tea bags of your own making! Wander by the Queen's Dining Hall for a cup of tea and cake. Don't forget to pick up a souvenir to celebrate your "unbirthday"!
Bring your friends, family, and a blanket for this quintessential summer experience!
Click here for our full summer calendar of Movie Nights at the Garden!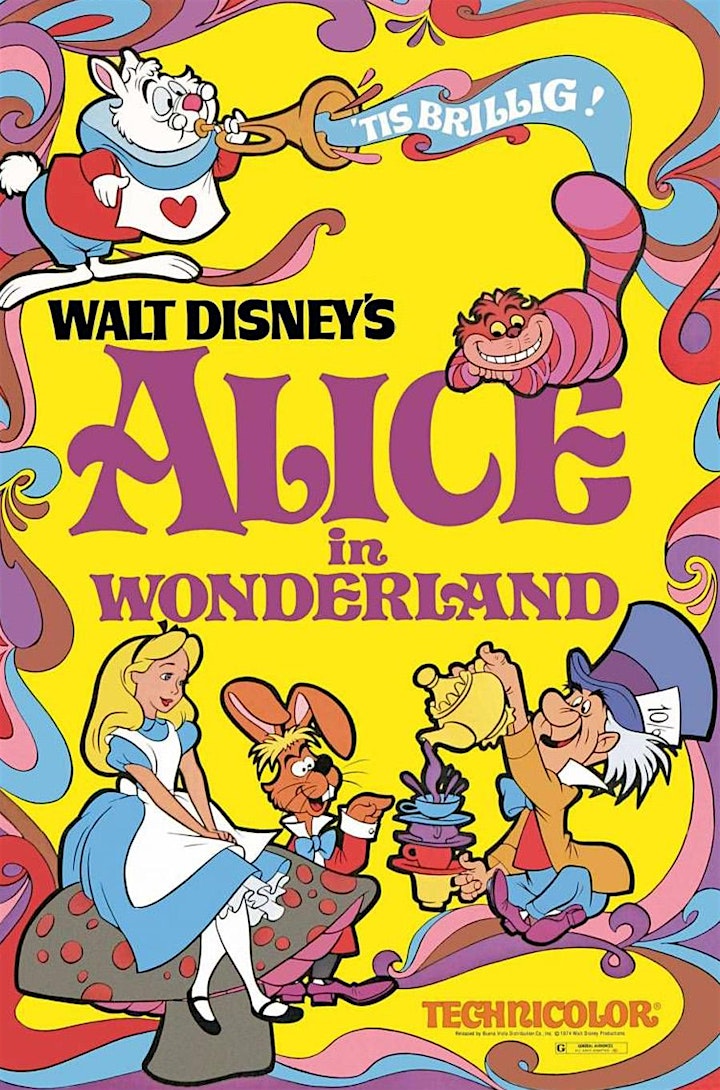 PRICING
Non-Member
$15 per Adult
$12 per Child, Student, Senior, & Individual with Disabilities
$50 for a Family of 4
$25 per Couple
Free for Children 3 and under
Member
$10 per Adult
$8 per Child, Student, Senior, & Individual with Disabilities
$35 for a Family of 4
$18 per Couple
Free for Children 3 and under
Each ticket comes with after-hours admission to the Garden, a $5 food voucher, and a complimentary craft.
Rain date is Friday, July 16. In the event of inclement weather, ticket holders will receive an email notification to confirm the rain date.
ABOUT ENTRY FOR ALICE IN WONDERLAND
Ticketholders will be allowed into the Garden at 7:30PM. The movie will begin at 8:30PM. The gates to the Garden will close by 10:30PM.
Ticketholders are encouraged to bring their own blanket and/or lawn chairs, as the movie screening will take place on our Oak Allée.
$8 parking rate in effect.
Outside food and beverages are NOT allowed.
Registration required.
*Not yet a Member? Starting at just $40, Membership gets you discounts on select programs, year-round FREE garden admission--including on festival days!--and gift shop purchases, parking passes and discounts, reciprocal admissions benefits at over 300 gardens, and more. To become a Member and start enjoying all the benefits, click here: http://queensbotanical.org/membership
HEALTH & SAFETY
To prevent the spread of COVID-19 and for the health and safety of all visitors, you MUST WEAR A MASK and maintain 6-FOOT DISTANCE from others in order to enter and remain in the Garden. It is the law. Violators will be escorted out.
Hand sanitizer dispensers are available at multiple stations throughout the Garden. Feel free to inquire with Staff to help locate the nearest dispenser. Please note: Hand sanitizing does not replace hand washing. CDC recommends washing hands with soap and water whenever possible as it reduces all types of germs and chemicals on hands.
Restrooms are accessible by the ramp next to the Visitor & Administration Building. Please follow on-site instructions on how to enter restrooms.
High-touch surfaces are disinfected throughout the day.
For more information: https://queensbotanical.org/hours_admission
CANCELLATIONS
In the case that an event is cancelled, you will be notified via email.
COMMUNICATIONS
By purchasing tickets and attending QBG events, you hereby opt in to receiving communications from the Garden. You may receive updates about future QBG events and news through the addresses you provide. If you do not wish to receive future communication, simply click the "unsubscribe" button at the bottom of an email or write to info@queensbotanical.org.
GARDEN ETIQUETTE
QBG staff strives to provide a place of peace, beauty, and safety for the quiet enjoyment of our visitors. QBG is a living museum, a collection of gardens for the study, culture, exhibition, and display of plants. We encourage our visitors to explore, enjoy, and be respectful of our plant collections and to be considerate of fellow guests as well. For more guidelines on garden etiquette: https://queensbotanical.org/etiquette
PHOTOGRAPHY & VIDEOGRAPHY
Queens Botanical Garden (QBG) occasionally photographs or films visitors and activities on site to support our mission in promotional media and materials, including print, online, broadcast, and social media. By attending this event, you grant permission to QBG use your likeness in perpetuity, in all forms of print and digital media used to promote, publicize, or advertise the Garden, its activities, and programs. If you do not give QBG permission to take and use your image, you must notify an event organizer or staff when you arrive for this event. QBG is a 501(c)(3) non-profit organization.
GETTING TO QBG
By public transportation, take the number 7 subway line to Main Street, the Long Island Rail Road (Port Washington line) to Main Street/Flushing, or the Q44-SBS or Q20 bus.
For driving directions and more information: https://queensbotanical.org/directions
PARKING
Parking is available year-round during Garden open hours at the Parking Garden, located at 42-80 Crommelin Street, Flushing, NY 11355. For more information: https://queensbotanical.org/directions
ABOUT QBG
QBG is an urban oasis where people, plants and cultures are celebrated through inspiring gardens, innovative educational programs and real-world applications of environmental stewardship. QBG is located on property owned by the City of New York, and its operation is made possible in part by public funds provided through the New York City Department of Cultural Affairs, Queens Borough President, the New York City Council, State elected officials, the New York State Department of Parks, Recreation and Historic Preservation, along with corporate, foundation, and individual supporters. For more information, visit www.queensbotanical.org or call (718) 886-3800.