Description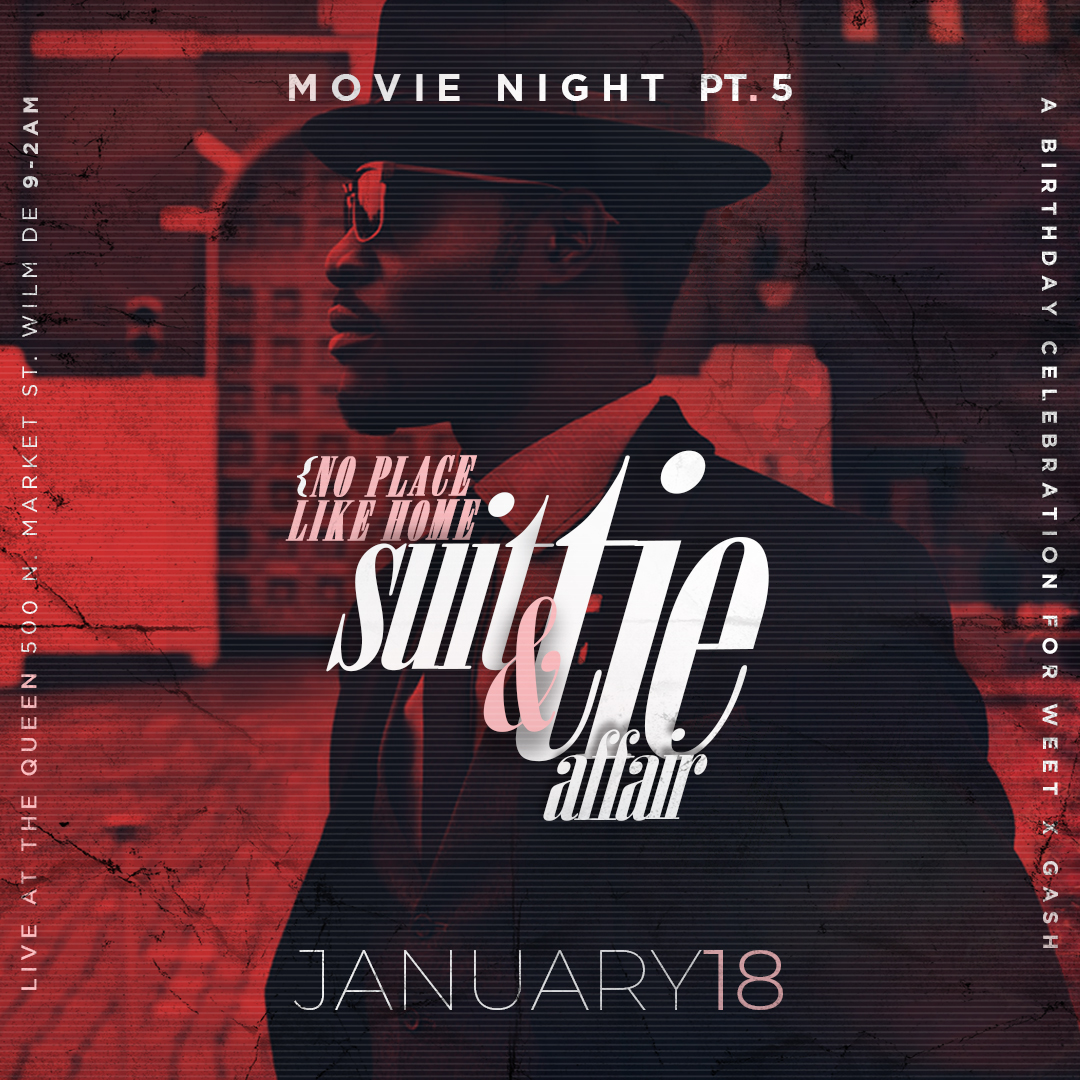 Friday January 18TH { MOVIE NIGHT PT.5}

A BIRTHDAY CELEBRATION FOR GASH & WEET


Suit & Tie Affair • { IT'S NO PLACE LIKE HOME}

THE QUEEN
• 500 N. Market St • Wilmington De
Advanced tix
$50.00
9pm - 2am
Audio by Dream Chasers own: Dj Bran
This Annual event has quickly become one of Tri-state most talked about. The buzz is real, and all demands will be met in grand fashion, from the radiant sounds provided by DJ Bran, to the stunning beauty of the crowd in attendance. A Message will be sent Throughout the Tri-state. The Great Gash, CEO and Founder of Carry My own weight, along with Wendell Smallwood of the current super bowl champion Philadelphia Eagles have teamed up to bring an experience and presence to downtown wilmington that will never be forgotten.
THE VENUE: The Queen was originally built as a hotel in the early 1800s and functioned as such until converting into a movie theatre in 1916. In 1959, the hotel closed its doors and sat dormant for the next 50 years. After undergoing a $25m renovation, The Queen finally reopened in 2011, with Live Nation taking over management in 2017. This piece of living history is a staple in downtown Wilmington.

This event will be selective in nature. *Dress code restrictions are at the discretion of the event planners:

M A N D A T O R Y | D R E S S C O D E

Ladies: Cocktail Dresses
Fellas: Tux | Suits | Blazers
* No T-Shirts
* No Sneakers
* No jeans unless worn tastefully with Blazer and shoe/ sneaker shoe


Please consider bottle service and early arrival as a means to guarantee admission and a great experience. For bottle service and advanced tixs please contact us at (302) 494-9221






We recommend Valet parking and early arrival for an easy access into the venue and to avoid finding parking, However

there will be Street parking and a garage across from the venue that cost $5.