Description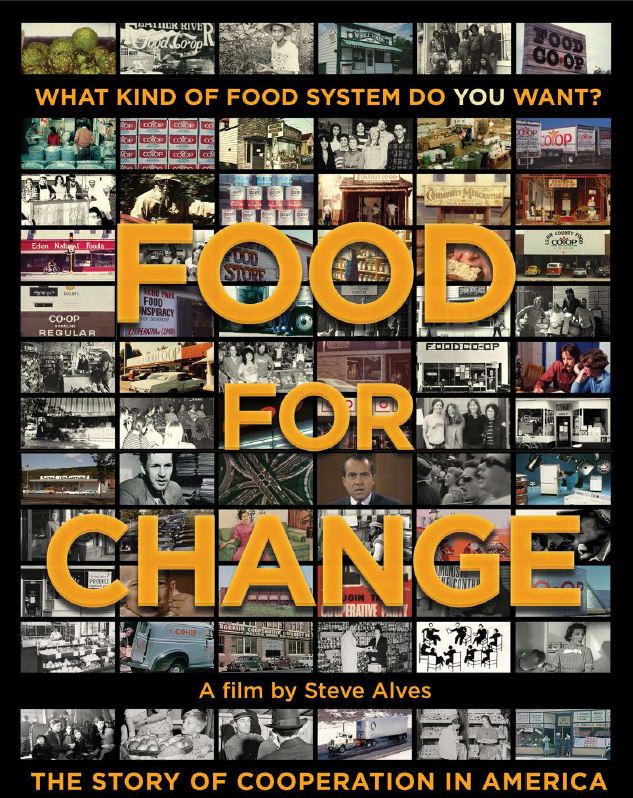 Food For Change is a feature-length documentary film focusing on food co-ops as a force for dynamic social and economic change in American culture. The movie tells the story of the cooperative movement in the U.S. through interviews, rare archival footage, and commentary by the filmmaker and social historians.
Filmmaker Steve Alves describes his documentary as "one part food, to two parts politics, to three parts economics." Alves tracks the co-op movement's quest for whole and organic foods, and the dream of sustainable food systems. The film profiles several current food co-ops that have revived neighborhoods and entire communities---right in the shadow of corporate agribusiness and national supermarket chain stores.
"Today we're experiencing a renaissance of American food co-ops," says Sean Doyle, General Manager of the Seward Co-op. "These are not marginal enterprises—they are successful and dynamic businesses that are revitalizing communities across the United States. People are once again taking more control over the economic forces in their lives."
Join us on Tuesday, July 29th for an inspiring evening!

Film length: 85 minutes DOCUMENTARY http://foodforchange.coop/