Movie Lover's Guide to South Beach: An Accidental Witness to History
Join us as we reconstruct the history of Art Deco and Miami Beach by presenting movie clips from famous films shot in our island paradise
About this Event
Miami Beach is a favorite locale for on-location shooting of films and TV series. While most of the stories are fictitious, the process of on-location shooting captures a record of a place as it was at a particular point in time. We witness all the elements that comprise a neighborhood; its buildings, its people, the noise, even the level of automobile traffic.
Based on a walking tour of the same title, we will reconstruct the history of Art Deco and the City of Miami Beach by presenting short movie clips and frame freezes from films to illustrate the ever changing nature of Miami Beach, its buildings and its people. "Movie magic" will be dissected with a demonstration of a hard to see internal joke and impossible location movements not readily visible to the casual observer.
This event is part of our virtual Art Deco Weekend 2021 programming.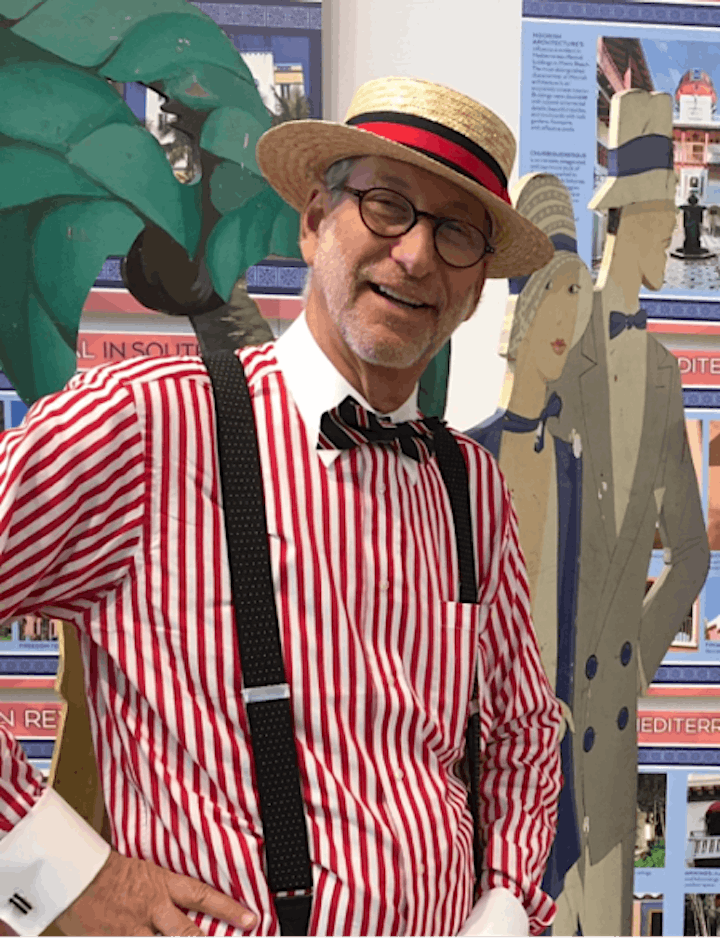 Joel Levine collected and restored radios and televisions for 40 years, amassing a collection of 600 items and an uncountable quantity of vacuum tubes, transistors and other parts. Initially interested in the electronics, he soon came to appreciate the beauty and creativity in the design of the cabinets, particularly in the period from 1930 to 1960. On trips to Florida to visit his parents, Joel, his wife Barbara, and his parents often traveled to South Beach to enjoy the Art Deco and Miami Modern buildings during Art Deco Weekend. After retiring, Joel and Barbara joined the Miami Design Preservation League, began attending lectures, trained as Tour Guides and Joel was invited to become a member of the Board of Directors. Joel has presented lectures at MDPL on the architecture and history of Sunny Isles Beach and Tel Aviv. Joel has represented MDPL by presenting lectures at the Tel Aviv Bauhaus Center, the Napier Art Deco Festival and the African Union of Architects in Mauritius.