Description
Join the Urban Mediamakers feature documentary movie "It Is Well: Rev. Bennie R. Mitchell, Jr."
In the words of an old hymn, "May the work I've done speak for me."
When you mention Rev. Mitchell his name may not ring a bell. There is a strong possibility you may be a direct beneficiary of his work, or know someone who is.
It Is Well is a snapshot of a few Rev. Mitchell's achievements, his life, and his legacy as a teacher, preacher, & activist in the state of Georgia.
Rev. Mitchell used his influence to help the citizens of City of Savannah, GA take steps towards the future as a total community.
Watch the trailer here - https://youtu.be/-3F2taTzycE.
Director Biography - Bennie R Mitchell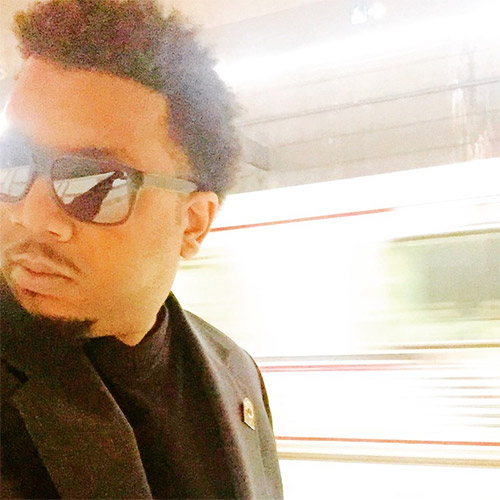 Growing up Bennie R. Mitchell, III was told that he would always be in the shadow of his father. That bothered "Little Bennie" because he thought that meant something totally different other than being himself.
Born in Savannah, GA to Rev. and Mrs. Bennie R. Mitchell, Jr. The youngest of three and the only boy. Bennie and his sisters grew up at a historically black boarding school in Mississippi. Upon graduating, Bennie went back to his hometown to attend the Savannah College of Art and Design, graduating with a Bachelor of Fine Arts in...FA in Video / Film / Sound Design in 2001.
Two months after graduating, Bennie bought a one way ticket to New York City with the hopes of working in a post sound production house. It seemed grim for Bennie in that industry and it was tough only being in New York for 2 months before 9/11 happened. He was afraid that he would have to go back home. Given Bennie's musical background from playing the piano at four years old, occasionally playing in church, and alto sax in a jazz band through his high school career. Bennie had the technical knowledge, music theory and opportunity to work with Character Music studio in NYC. Character Music is where Bennie worked with R&B platinum producers, Artist, both established and up and coming, and meeting Platinum Hip Hop Producers creating a network that allowed him to work in all five boroughs of New York City. Visiting and working in the most low tech studios to the more opulent, cutting edge studios. When the recording business was slow he would work with TV shows like "Showtime at the Apollo" and "Chappell Show" just to name a couple. After spending three years in New York Bennie felt the ripple after effects of 9/11 and packed up, headed back to Georgia to get "a real job".
Bennie moved to Atlanta, Georgia to get a steady job as a sales consultant at Cingular Wireless. After being in Atlanta for four months, Bennie decided to go back home to Savannah to work his skills from his experiences that he learned in New York and experiment and expand himself by joining forces with the Connor's Educational (Con Ed) Building by doing back to school block parties in the low income housing areas (2005,2006). BRIM Audio, the name of Bennie's studio located in the Con Ed Building, also gave audio signal flow workshops to anyone who was interested. Bennie did his first multimedia installation in 2006 on the West Broad Street YMCA formally known as McKelvey / Powell Building,which is deemed by the State of Georgia as the first black commercial building in Savannah.
In January 2007, Bennie decided to start making the film "It Is Well". He began by digitizing the wall of home videos, that his mother kept in a closet, of his dad giving speeches at different churches and events. It took Bennie a year to complete this task. Some of the footage "Little Bennie" shot at 12 years old is in the film.
Today Bennie lives in Los Angeles, California where he works in the post production field as the West Coast Manager for Sling Shot Intergalactic.
Checkout all of the events during the 18th Urban Mediamakers Film Festival running October 10-16, 2019 at www.umff.com.