Location
Martin Luther King, Jr. Park
1061 W Comstock Ave.
Winter Park, FL 32789
Free documentary screening of "Us Kids" in the park with director & cast introduction. Bring your chairs, blankets, food and friends.
About this event
PURCHASING YOUR TICKET:
Reserve your 1 FREE ticket for the "Us Kids" movie night and we will save a socially-distanced pod for you and your group.
1 ticket = 1 pod of up to 5 people.
Movie Admission is FREE, however you must reserve a ticket on Eventbrite. Due to the limited number of tickets, space could sell out fast. Tickets will not be available at the door. Ticket(s) must be reserved prior to the movie. We have a limited number of pods.
Additional helpful information:
Pods are 10' x 10' in size. If your family wishes to request an exception to have more than 5 people in your pod, please email Enzian Theater's Event Coordinator Yarelis Rivera directly at yrivera@enzian.org.
Each pod is outlined in the grass and reserved for you by a number marker. We do require everyone to stay within the boundary of the pod while in the movie area.
Movie area will open at 7pm. Your pod will be assigned to you upon arrival. Please arrive early if you would like a pod close to the screen. The program will begin after sundown.
Face coverings are required when outside of your pod.
Hand-washing stations and restrooms will be available on site.
We encourage you to place to-go orders from local restaurants beforehand, and bring them to enjoy dinner during the film.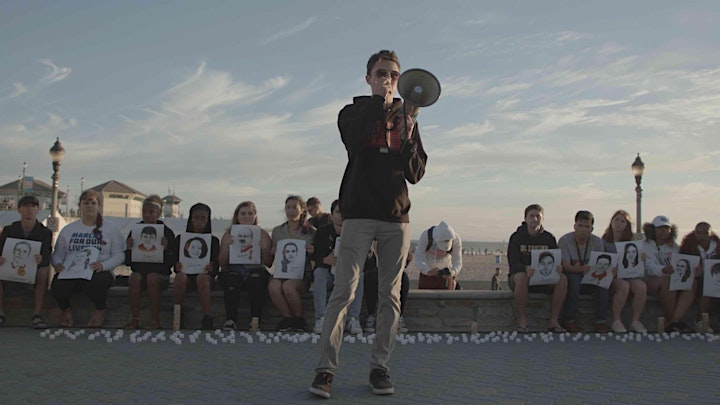 About the Film:
From Kim A. Snyder, director of the Peabody Award-winning documentary "Newtown", comes an insightful, rousing, coming-of-age story of a generation of youth leaders determined to take the reins and fight for justice at a most critical time in our nation's history. Sparked by the plague of gun violence ravaging their schools, "Us Kids" chronicles the March For Our Lives movement over the course of several years. The film follows Emma Gonzalez and its co-founders, survivors, and a group of teenage activists as they pull off the largest youth protest in American history, and set out across the country and globally to build an inclusive and unprecedented youth movement - one that addresses racial justice and a growing public health crisis, while shocking a political system into change.