Description
Doors at 7:30pm, Performance 8pm - 9:00pm
All donations go to the artists involved!
Michel Rodriguez Cintra, Victor Alexander and Wilfredo Rivera present their choreographic work and discuss their experience immigrating to the United States and making contemporary dance in Chicago.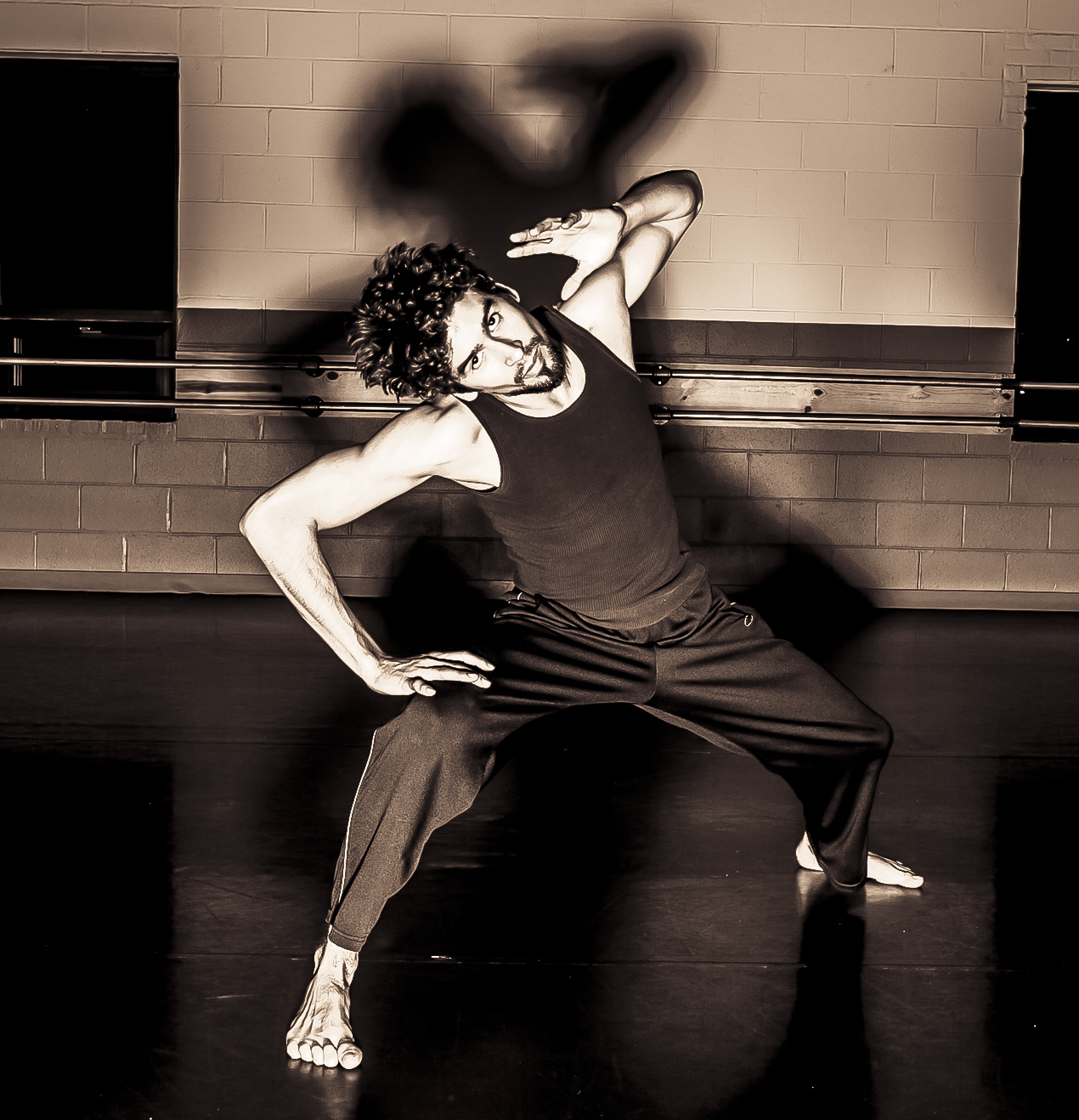 Give and Take (work in progress)
The piece explores the idea of playfulness in an abstract form. The performers will try to surprise each other and check on their reactions and how it affects the movement and partnering. It is a platonic game of "give and take".
Choreography:
Michel Rodriguez cintra
Performers:
Jordan Reinwald
Michel Rodriguez Cintra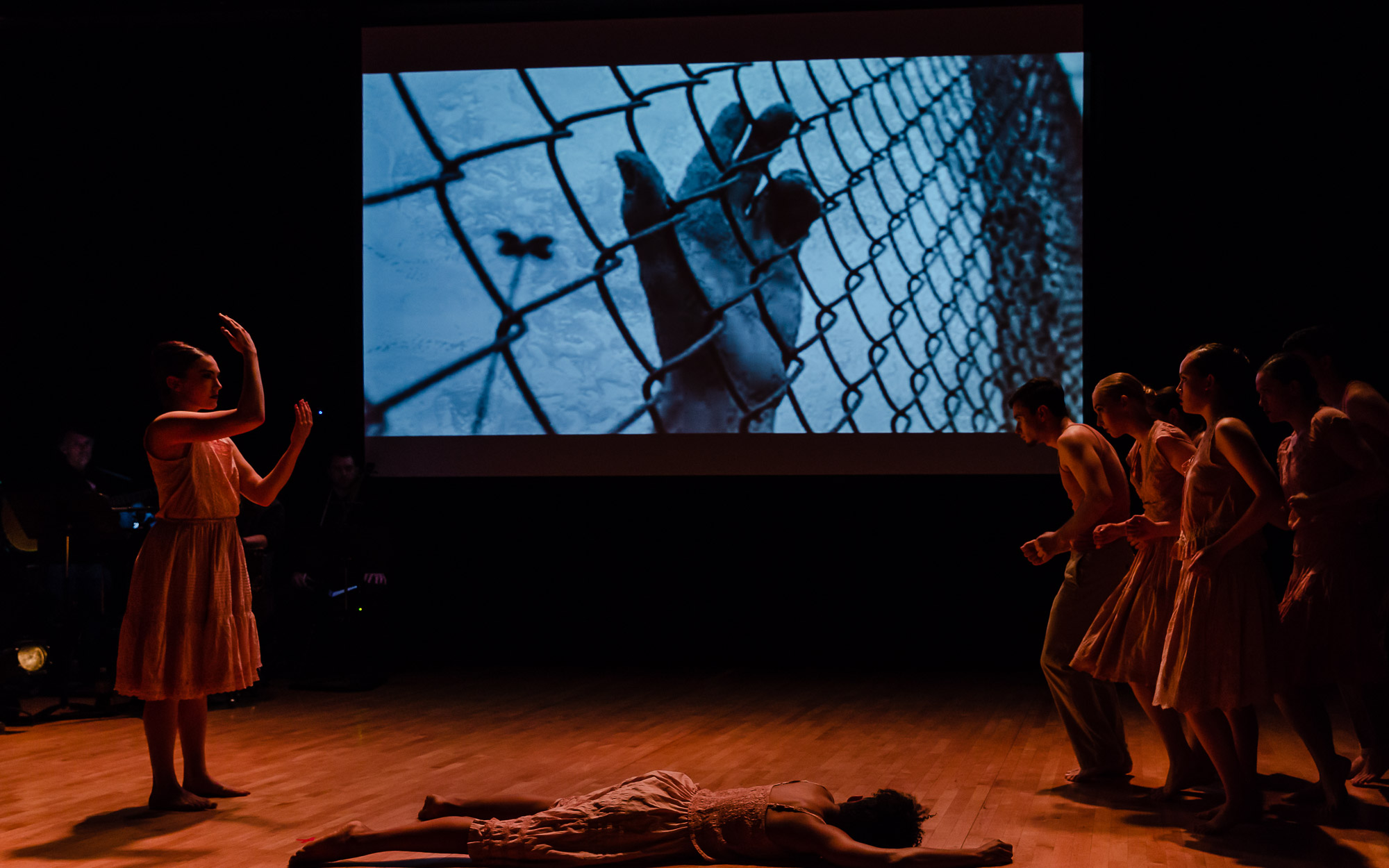 Description: American Catracho, curated by Wilfredo Rivera.
​​This expansive suite, slated for completion in 2019, explores immigration - from the trauma of leaving a birthplace to the shock of arriving in a new one and the challenge of making it home.
Wilfredo

Rivera,
Artistic Director
for Cerqua Rivera Dance Theatre (CRDT), was born in Honduras, C.A.. Mr. Rivera trained with Hubbard Street Dance Chicago, is a founding member & former soloist of River North Dance Chicago and was featured in River North's Emmy award-winning tv-special "Reality of a Dreamer." Rivera has been honored with the 2009 Cliff Dwellers Arts Foundation Choreography Award, a 2001 After Dark Award and in 1997 he received a Jeff Citation for Bailiwick Theatre's "Nagasaki Dust." Theatrical choreographic credits include productions for The Goodman Theatre, Bailiwick Theatre, The Metropolis Arts Center, Columbia College, ATC (American Theater Co.), APT (American Players Theater), Porchlight Theater and Pegasus Players. His concert work has been presented by the Auditorium Theatre, Chicago Jazz Festival, Hyde Park Jazz Festival & Springfiled Ballet Co. among others. As a dancer,
Wilfredo
has performed in productions featuring Diana Ross, Oprah Winfrey, Liza Minnelli, Jon Secada and Ben Vereen. He was also a featured dancer for the 1994 FIFA World Cup. He served as Talent Coordinator for Mannheim Steamroller and featured choreographer for both Nordstrom's grand opening Gala in Chicago and for the 2009 Chicago Latino Film Festival Gala.
Currently he is working on fall premieres with Cerqua Rivera and the Chicago Sinfonietta. Wilfredo is also managing the ambitious expansion of CRDT's fall concert series to 3 venues: Links Hall, Studio5 & The Reva & David Logan Center for the Arts.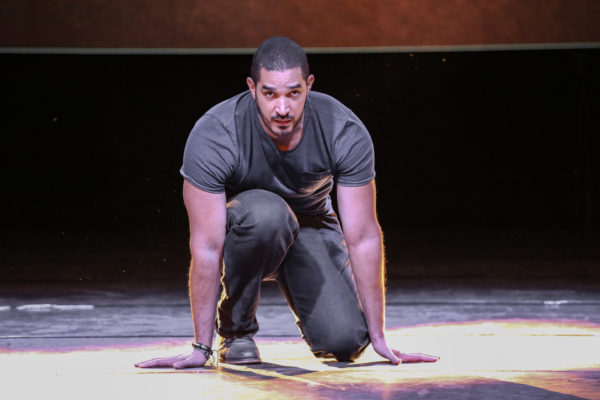 Among Us
Choreographer: Victor Alexander
Staging: Maray Gutierrez (Artistic Associate, Hedwig Dances)
Hedwig Dances' Ensemble: Jessie Gutierrez,Jesse Hoisington, Taimy Ramos, Alejandro Ransoli,
Music: Julia Kent, Kumar Sublevao.
Among Us, choreographed by Hedwig Dances' resident choreographer Victor Alexander, distills the flavor of the Cuban street into a series of quartets and duets. A spectrum of emotion and expression are shown in different stages, creating an environment of ambiguities, and, at times, conflict. Danced to a score accented by Afro-Cuban poly-rhythms and chants, Among Us reflects gender subtleties and demonstrates behavioral effects of Afro-Cuban culture within the sensual body language of Cuban society.
HEDWIG DANCES is a contemporary dance theater ensemble celebrating 32 years under the artistic direction of its founder, Jan Bartoszek. In residence at The Ruth Page Center for the Arts, Hedwig Dances' bold, interdisciplinary collaborations combine poetic choreography with sculptural artifacts, projected images and haunting original music. The critically acclaimed and award-winning dance ensemble has presented more than 1,500 performances at local, national and international venues Hedwig Dances and its associated artists have been honored with two Ruth Page Awards and a Chicago Dance Award. The Company is named after Ms. Bartoszek's grandmother.
Neutral
Choreographer: Victor Alexander
Music: Jean du Voyaje
Ruth Page School of Dance: Maya Beck, Cecilia Dennis, Colette Rheude, Sonya Speizer, Lucy Taylor, Jonas Tutaj, Gavi Welbel, Heidi Vickers.
Neutral, choreographed by RPSD Director Victor Alexander, Is a choreography that shows the behavior adopted by humans in the society. Neutral shows the feeling of holding emotions.
Ruth Page School of Dance
We believe that anyone can dance if they are disciplined, well trained and open to a variety of concepts.
Flexibility of ideas is helpful in any profession, but especially crucial in today's professional dance environment where choreographers often integrate various styles into their work. We want our students to be ready
for the ever changing and exciting world of today's dance world."

Victor Alexander
Artistic Director, Ruth Page Civic Ballet
Director, Ruth Page School of Dance
An important component of the Ruth Page School of Dance is the Ruth Page Civic Ballet, its official training company for dancers 18-22 years of age and one of the Center's Artists In-Residence. Dancers are invited to take part in the Civic by it's artistic director, Victor Alexander, who will guide and mentor each aspiring young artist during the one to two year program. The mission of the Ruth Page Civic Ballet is to identify, nurture and mentor emerging dance artists from around the world through enhanced performance opportunities within an elite training company. Serving as a bridge between training and professional performance, company members will refine their ballet and contemporary techniques in an international environment of performers and educators before moving on to professional careers in dance. The Civic's dancers are joined in performances by notable guest artists and choreographers, expanding their sphere of professional work.
###
This performance is part of LATINxARTS a four-week long program at Hairpin Arts Center featuring exclusively latino/a/x artists. September 15th – October 15th features "Eye Level" an art exhibition curated by JGV/WAR featuring installations by Andrea Perales and Jose Resendiz, as well as free workshops, discussions, and performances. All events are free to the public – and all donations made at the door or online will go to the artists involved!
See the full line-up at www.hairpinartscenter.org!
Date and Time
Location
Refund Policy