Movement & Mathematics: Thinking With Your Feet
Description
Movement & Mathematics: Thinking With Your Feet
Focus: 3rd-6th grade
Dance Integration Workshop with Erik Stern, Dance Professor at Weber State University
An introduction to methods that keep students engaged by using creative problem solving in the arts - dance to understand mathematical patterns and thinking. Explore patterns through movement activities that provide a learning by "doing" approach, and that address topics such as overlapping patterns and their connection to least common multiples and fractions, as well as growth, symmetry and geometry. No movement experience required!
All registered attendees will receive the book "Math Dance with Dr. Shaffer and Mr. Stern: Whole Body Math and Movement Activities for the K-12 Classroom!"
*USBE relicensure hours available for licensed educators. University students welcome to attend!
When: Monday, March 12, 2018 from 4:30 - 6:30 pm

(Sign-in from 4:15 - 4:30pm; light snacks will be provided)
Where: Edith Bowen Lab School Gymnasium
Bio: Erik Stern has been connecting mathematics and dance for over twenty-five years and his company The Dr. Shaffer and Mr. Stern Dance Ensemble has established itself as an international leader in the growing field of Arts Integration.
Parking
Parking available in the Big Blue Terrace or Black Lot (a temporary parking pass will be emailed to you prior to the workshop). See map below for parking. Enter Edith Bowen Lab School at the north or south door entrances (see map below).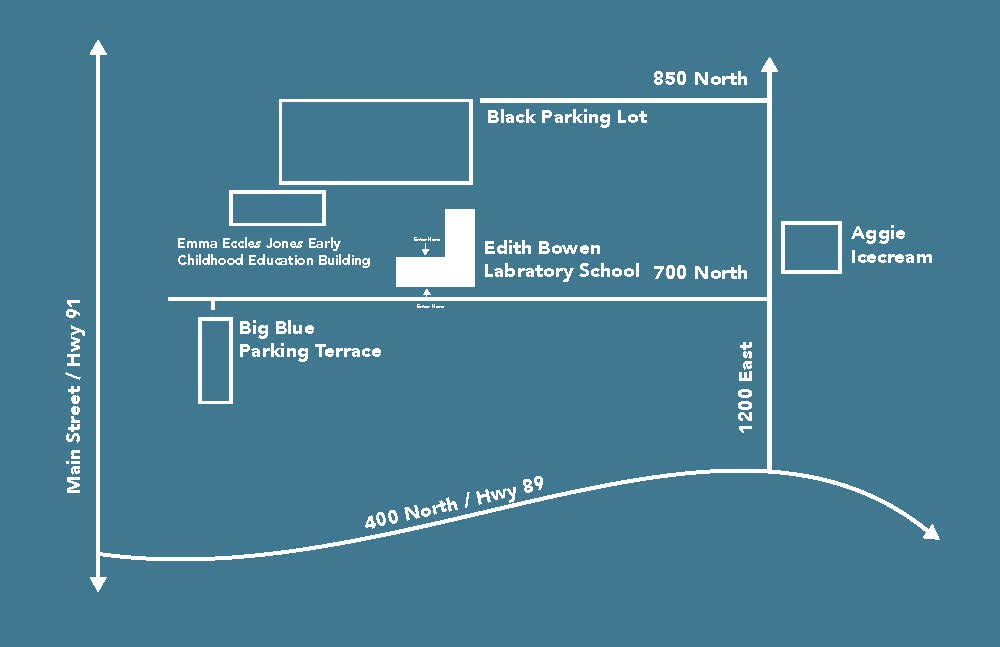 Please contact Aurora Hughes Villa, Beverley Taylor Sorenson Endowed Program Director, aurora.villa@usu.edu, 435.797.0866 if any questions.