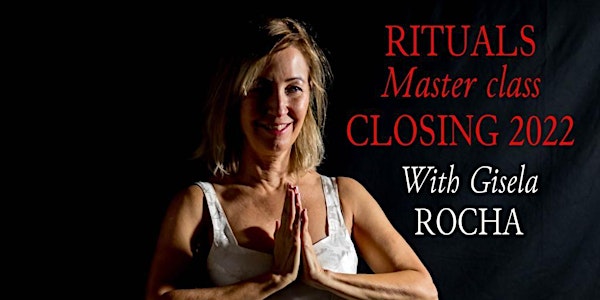 Movement for Life Masterclass: Rituals
The Rituals Masterclass is designed to guide you to consciously embrace, embody, forgive, celebrate and close this year in ritual.
Refund Policy
Contact the organizer to request a refund.
About this event
Close 2022 and get ready for your visions for 2023
I have designed The Rituals Masterclass to guide you to consciously celebrate and close this year.
Rituals are important because they empower us - individually and collectively. They help us work through difficult problems. They help us create habits. They help us to learn, to grow, to connect.
The Masterclass will enable transformations and offer tools for forgiveness and celebrations.
Benefits of rituals
Help anchor to present moment
Increases emotional stability.
Builds confidence.
One of the most important features of rituals is that they do not only mark time; they create time.
Increase calmness
Brings clarity about what`s happening to our lives
Creates harmony not only psychological but around you
Creates beauty and peace
Support creative processes like writing, painting and dancing
Masterclass Program
Guided meditation
Preparation to let go of the year 2022
Movement session
Hoʻoponopono, a practice of reconciliation and forgiveness, in movement and dance
Journaling with powerful questions
Interactions
Letting go of 2022 with clarity
Energy healing
Creation of a personal vision for next year.
Declare affirmations for 2023
Celebrate!
"The function of ritual, as I understand it, is to give form to human life, not in the way of a mere surface arrangement, but in depth." Joseph Campbell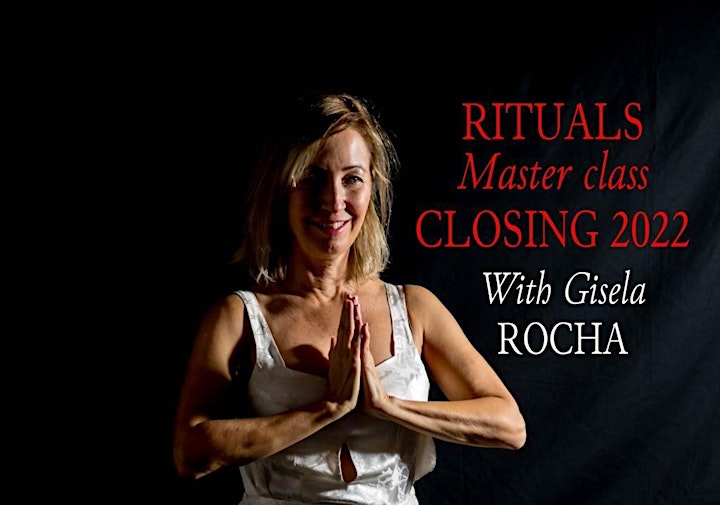 You don't want to finish this year, unaware of patterns, unfinished business and with discomfort or with uncomfortable feeling and fears.
Let's shift all of that!
Cleaning, transforming, preparing, letting go, forgiving and concluding your year.
My Request to You
Come with curiosity, come ready for your tears, come ready to laugh, come ready to write, come ready to sweat, come ready know yourself better, come ready to show up! You will be highly supported, guided and inspired.
Suggestion for you to get the best of this Masterclass:
Come in red or purple
Prepare your room to receive your healing
Decorate and choose what you want to put in the altar
Transform your home into a powerful conscious place
This masterclass will make you completely ready to celebrate the new year !
Why trust me?
I am Gisela Rocha. After 30 years of professional choreography and director work presented in America, Europe, Asia, and Brazil, my deep interest in understanding and helping people has driven me to my current vocation. As a body-mind mentor, therapist, energy healer, and group facilitator, my mission is to inspire individuals and groups with my personal physical movement method. I aim to get people to connect with themselves with a greater energy flow than what they currently experience. With my method, I "open up" people to being more trusting and becoming the best version of themselves. I also use this same method to train teachers. My objective is to accompany them during the learning process and to reinforce their existing knowledge. I also look at ways to enhance their internal capabilities and impart valuable skills which introduce inner harmony. Ultimately my role is to be your co-pilot on this universal human journey of self-love and self-empowerment.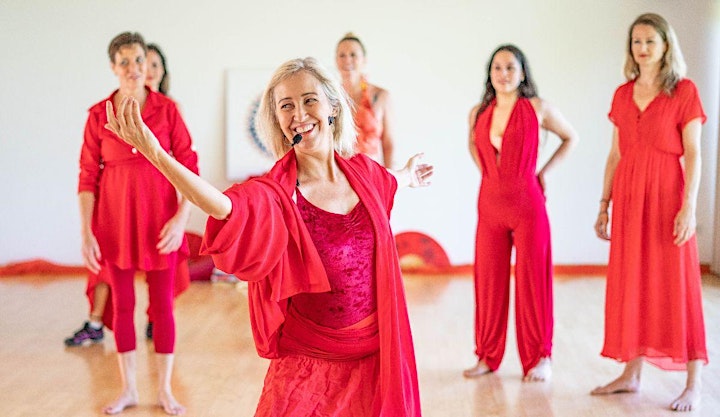 Testimonials
"Movement for Life is the school of life we never had. I want to stop being invisible, let go of the things that don't serve me, self-sabotage, be more firm, and go for the things I truly love." Deniz
"Movement For Life is not just a regular dance therapy. It's a way of life."
The Rituals Masterclass
In closing, we are complete, and we are ready for the next year!
Date: 17th of December 2022
Time : 15:00 - 18:00 CET / 9am - 12 pm EST
Place : Online via Zoom. Details will be sent via email after registration.
Contribution : USD 199
Early bird contribution of USD 150 valid till 10th of December.