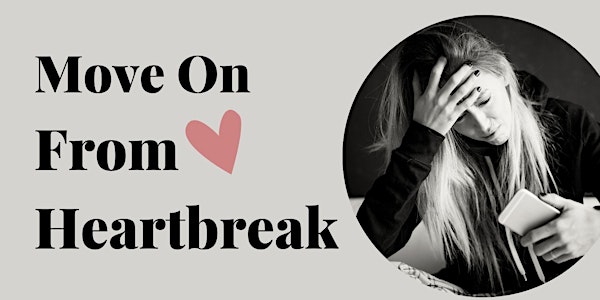 Movement for Heartbreak 3-Day Workshop | For Singles in Bismarck
Learn 5 FUN, magical body movements to get you smiling again and feeling like yourself / Interactive class, think dance meets support group
When and where
Location
Bismarck Virtual Via Zoom Bismarck, ND 58504
About this event
INTERACTIVE WORKSHOP TO HEAL THE PAIN OF BREAKUP GRIEF
• Fun, sacred space for dance & movement
• Really shift old energy
• Identify why certain body parts hurt
• Gain new perspective on heartbreak
DAY 1: TOUCH THE BODY
Get in touch with your body, Improve body image, Share your story, Learn valuable self massage techniques, move in unique ways
DAY 2: TUNE THE BODY
Find your voice, Discover which areas are blocked, Womb healing, See your body as an instrument, move in unique ways
DAY 3: MOVE THE BODY
Learn 5 magical movements to help with breakup grief, Move to music, Create your own personal playlist
YOU DON'T HAVE TO DO THIS ALONE
Breakups are tough.
You feel alone ---not much support. Friends and family try to understand. They just don't get the physical and emotional pain.
Plus, they keep saying you should be over this by now.
This workshop helps you feel more like yourself.
WHO THIS IS FOR
You've experienced some of these things following your breakup
• Irregular or painful menstrual cycle
• Trouble sleeping at night
• Feeling like you need to detox from your ex
• Consulted a therapist, yet feel like there's still physical pain in your body
• Dreaming of getting back with your ex
• Loss of yourself
• Awareness of body pains when certain memories come to mind
HOW TO PREPARE
- Have an open space to move
- Dress in something you love
YOUR INSTRUCTOR - Elmira Loftin, licensed massage therapist, grief guide, Queen Afua Sacred Woman and self care coach uses dance techniques, massage therapy, and her own personal experiences with heartbreak to EMPOWER YOU!
WHAT ARE PEOPLE SAYING?
"Elmira really teaches you how to have a better understanding of what's going on in your body. From my first session with her, I learned things about my body which helped me tremendously." - Precious C.
"During this workshop I noticed some things in my womb I had not before. That was worth the price of admission." - Brooklyn D.
"I learned some new techniques from moving on. Plus, creating my own playlist was fun." - Olivia T.