MOVECAMP Canada Virtual Fitness Event! Join us Saturday, May 23 at 12 noon EST and let's move together across Canada.
About this Event
MoveCamp is on the move!
In light of recent events, we're moving all MoveCamp Canada workouts online and we can't wait to move with you in this creative and fun way.
MoveCamp is well-known on the lawns of Parliament Hill in the summer. This winter we are bringing it indoors to the National Gallery of Canada.
Bring your families, your bestie, your neighbour. It's going to be a blast! MoveCamp is about getting people moving and having fun at the same time.
We create an inclusive environment where no matter your fitness or skill level you have a place to move your body free from judgement.
MoveCamp is open to all ages and we encourage everyone to attend as we provide options for every fitness level. Participants should wear comfortable clothes and running shoes and bring a water bottle and exercise mat.
WHEN: 12 noon EST (9:00am PDT)
DATES: Next event is May 23, 2020
WHERE: Virtual
Link will be emailed prior to the event
Programming was originally scheduled at the National Gallery of Canada, 380 Sussex Drive, Ottawa, ON
We are proud to be partnered with such a prestigious organization!
WHO:
Open to the public. You should consult your physician or other health care professional before starting this or any other fitness program to determine if it is right for your needs. Register at www.movecamp.ca
OPPORTUNITY:
• Get in shape with Canada's top fitness coaches
• Complimentary event open to all ages and fitness levels. Babies and children are welcome.
• Advance registration is required as each guest will be sent a virtual swag bag after event.
• Participants should wear comfortable gym clothes and running shoes and use a water bottle and yoga mat
WHAT TO BRING:
- A fitness mat
- Water bottle
- A great attitude
- Your family and best friends to sweat with you!
Let's move together Canada. #Movetogether #Movecamp
About MOVECAMP
In 2020, we are celebrating 6 years of providing free fitness classes on Parliament Hill we are excited to announce our Winter edition indoors at the National Gallery of Canada. "It's not about how hard you push or how much you sweat, but about listening to your body and taking care of yourself. Movecamp is a fun free activity open to people of all ages and fitness levels," says MoveCamp founder Mia St-Aubin.
www.movecamp.ca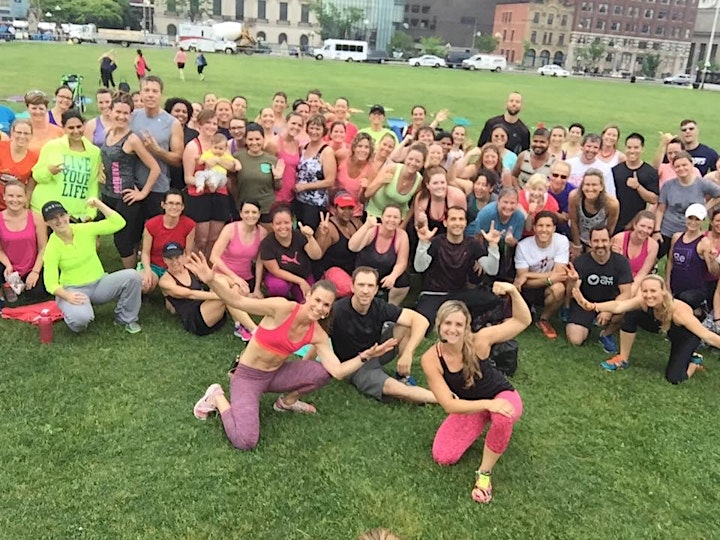 Note that National Gallery of Canada and / or MOVEcamp team may be taking photographs during the event.