Description
Join us for the Miami launch of Move Women Forward, a new organization dedicated to harnessing the power & influence of women in leadership roles to engage & support each other on key issues — & to making women effective agents of change in their communities.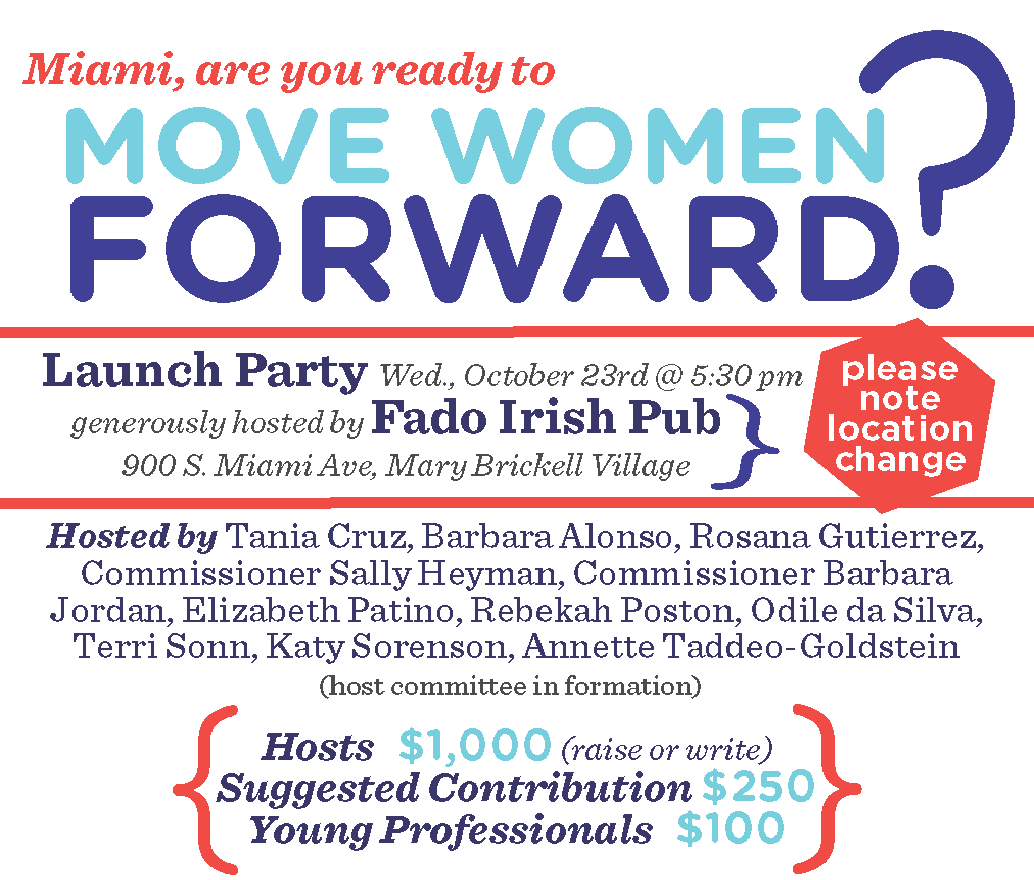 Hosted by: Tania Cruz, Barbara Alonso, Rosana Gutierrez, Commissioner Sally Heyman, Commissioner Barbara Jordan, Rebekah Poston, Terri Sonn, Katy Sorenson, and Annette Taddeo-Goldstein.
Host committee in formation. If you are interested in hosting, please email Rachel Johnson at mwfmiami@gmail.com or call 407.701.4357.
Suggested contribution: $250
Young professionals: $100
Learn more about Move Women Forward.