Description
70 Oxford Street
Are you looking for a new home? A new job? A new life? In Move to a New Town! you will be presented with a rare opportunity to find out how Development Corporations promoted new town living to potential new residents via a series of short-films from the Northwest Film Archive and Liverpool Record Office. The New Towns were a key urban policy that shaped post-war Britain. There will be short introductions followed by the screening of select archival films that were designed to encourage people to move to these bold experiments in urban and social planning (featuring Skelmersdale, Runcorn, Central Lancashire).
18.30 Arrival and introduction
19.00 Archive Films:
- Welcoming Towns (1968)
- Prospect of Skelmersdale (1971)
- An Old Wives Tale (1971)
This event has been organised by Hannah Neate and Steve Millington (MMU Human Geography) in conjunction with the North West Film Archive, Liverpool Record Office and The Modernist Society.
The event is free to attend as part of the ESRC Festival of Social Science
The 16th annual ESRC Festival of Social Science takes place from 3—10 November 2018 with over 300 free events nationwide. Run by the Economic and Social Research Council, the festival provides an opportunity for the public to meet some of the country's leading social scientists to discover, discuss and debate how research affects their lives. With a range of creative and engaging events going on across the UK, there's something for everyone including businesses, charities, schools and government agencies. The full programme is available at: esrc.ukri.org/festival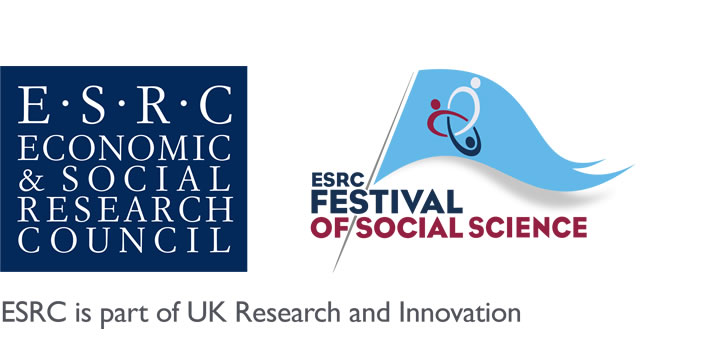 Image courtesy of MMU Visual Resources Follow
Southgate, Runcorn New Town, 1973
Blocks on the Southgate Estate, Runcorn New Town in 1973. Designed by James Stirling.