Move for MOCA (MN Ovarian Cancer Alliance) - NIA Class & Prosecco - RESCHED...
Description
Movement to Music for MOCA - Move Your Booty!
Fundraiser for Minnesota Ovarian Cancer Alliance -Start Saturday morning with a unique, energizing NIA class. NIA is movement to music based in martial arts, dance and yoga principles. Men, women, all fitness levels welcome. Integrative- agility, flexibility, strength, mobility, stability. Global music.

Stay for prosecco and lite treats after class in the Rooftop club room to connect, celebrate our strength, and honor loved ones.
Class Starts 9:15/Ends 10:15. Conversation and snacks/drink following.

WHY KRISTEN IS HOSTING
Kristen lost a dear friend to Ovarian Cancer years ago and has since been engaged with MOCA fundraisers. Now she wants to create one.
WHAT TO WEAR - No mat required. Barefeet or light shoes for wood dance floor. Any yoga/fitness clothing. You will be on floor.
EVENT SPACE / LOCATION SPECIFICS - The studio is on the Mississippi River in the renovated historic Pillsbury Mill, called the A-Mill Artist lofts. We'll move to rooftop club room shared space after class. Please see instructions for entering at FRONT DOOR ONLY. Park at meters. Entrance - Use entrance near Main & SE 3rd Ave. Signage will guide you once inside.
DONATION - All of Kristen's teaching time and funds generated will go to MOCA. We will take a photo with our donation amount for MOCA post online.

ABOUT NIA - www.nianow.com
Combining dance, martial arts and mindfulness, Nia tones your body while transforming your mind. More than just a workout, Nia is a holistic fitness practice addressing each aspect of your life - body, mind and soul. Men and women of all ages enjoy!

We believe every person can discover, explore, unleash, and enhance their individual potential to live a healthy and meaningful life by engaging their senses and listening to their bodies.
Nia is based on the intelligent design of the body. Each workout brings mindfulness to your dance movement experience leaving you energized, mentally clear, and emotionally balanced.
Nia cardio-dance workouts combine 52 simple moves with dance arts, martial arts, and healing arts to get you fit in 60 minutes - body, mind, emotion, and spirit.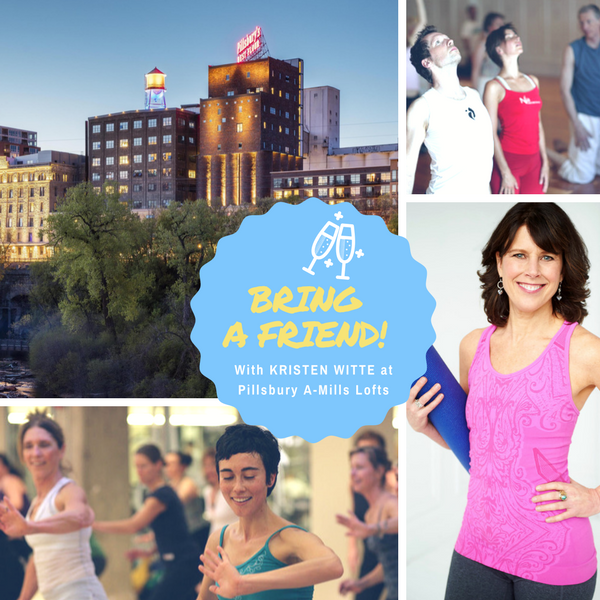 *Have a friend, you'd like to bring that doesn't have the budget for this event? Please contact Kristen*
Connect with Kristen Witte, Leadership & Vitality consultant on LinkedIn here: https://www.linkedin.com/in/kristenwitte