Description


MOVE EXPERIENCE RETREAT:
Move Experience is a unique journey alongside Julianne and Derek Hough where you'll step into your power and create the life you desire. During this powerful original event by the brilliant minds and open hearts of Julianne and Derek, you'll learn, dance, sweat and move in a positive, energetic environment that will leave you feeling full, fearless and free. You'll leave with actionable tactics, clear intentions and new friendships, empowered to go after your dreams and inspire others to do the same. .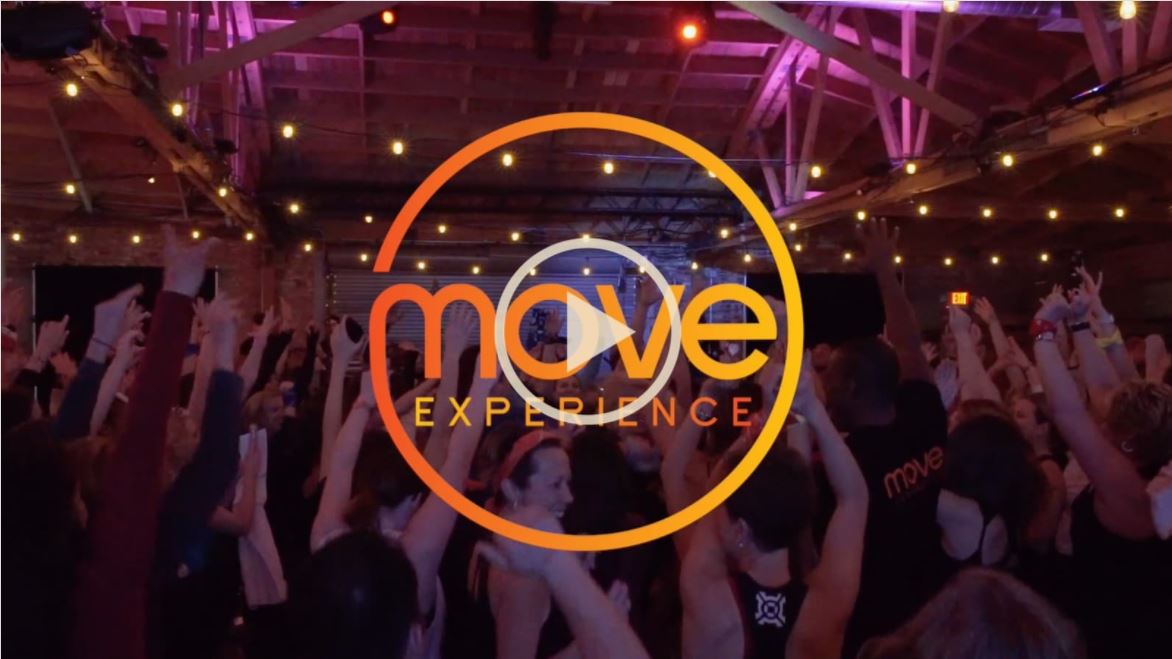 MOVE EXPERIENCE RETREAT INCLUDES:
Holistic and inspirational wellness experiences in large and small group breakout sessions

Ongoing interaction with Julianne and Derek Hough as they move with you throughout the weekend

Motivational and educational speaking sessions, workshops, and Q&As

Indoor and outdoor workout sessions with top fitness trainers and wellness professionals

Move Experience signature curriculum and interactive workbook for retreat reflection and future planning

Move Experience community support system

Healthy snacks and refreshments

Access to the beautiful Renaissance Indian Wells Resort & Spa

Special Surprises!


LOCATION:
RENAISSANCE INDIAN WELLS RESORT & SPA
44400 INDIAN WELLS LN
INDIAN WELLS, CA 92210

Set against the backdrop of the beautiful Coachella Valley in Palm Springs, CA, the Renaissance Indian Wells Resort & Spa is a restful sanctuary offering unparalleled indoor and outdoor experiences for its special guests.

With sophisticated, intuitively designed rooms and suites, including deluxe bedding, premium bath amenities and private balconies boasting resort views, Renaissance Indian Wells Resort & Spa provides an array of on-site restaurants with heathy culinary options, a luxurious hotel spa and sandy beach pool for the ultimate relaxion and reflection during your stay.
HOW TO GET TO THE RESORT:

BY CAR: The Greater Palm Springs area is easily accessible by car as long as you can connect with US Interstate 10 (I-10).

Driving Times from Major Cities:
Los Angeles – 2 hours
San Diego – 2 hours 15 minutes
Newport Beach – 1 hour 45 minutes
Anaheim – 1 hour 45 minutes
San Bernardino – 1 hour
Riverside – 1 hour
Phoenix/Scottsdale, Arizona – 4 hours
Las Vegas, Nevada – 4 hours

BY AIR: PSP: Palm Springs International Airport connects to more than 500 destinations around the world and is located 15.5 miles from the Renaissance Indian Wells Resort & Spa. Estimated taxi fare is $55 USD (one way).

Additionally, there are four other major airports that offer convenient access to Greater Palm Springs:

Southern California Major Airports:
ONT: Ontario International Airport (1 hour 15 minute drive)
SNA: John Wayne Airport – Orange County (1 hour 30 minute drive)
LAX: Los Angeles International Airport (2 hour drive)
SAN: San Diego International Airport (2 hour 15 minute drive)

Other Regional Airports:
LAS: Las Vegas McCarran International Airport (4 hour drive)
PHX: Phoenix Sky Harbor International Airport (4 hour drive)

HOW TO RESERVE YOUR ROOM:
Once we receive your registration confirmation, a link will be emailed to you to reserve your room with our special group room rate.


FREQUENTLY ASKED QUESTIONS:
Is there a minimum age to attend?
All participants must be 18+ to participate
Do I need to be a dancer to attend?
Absolutely not! The retreat is for everyone and our movements have been thoughtfully designed for every skill level with modifications available as needed. This is an inclusive movement experience, connecting motion to emotion and encouraging you to move and flow your bodies and minds to feel good, inspired and empowered. There will also be non-movement based sessions throughout the weekend that include discussing nutrition, overall wellness, mindfulness, self-care, meditation, and that will provide you with inspirational tools and tactics that you will take away with you to continue your journey after the event.
What should I pack to wear at the retreat?
We will be sending you a packing list prior to the event but please be prepared to bring sneakers for indoor use and hiking shoes or sneakers you feel comfortable wearing for outdoor use. You will need multiple items of clothing that you feel confident wearing for fitness activities and seated speaking sessions. The weekend will be a casual experience so you can wear whatever you feel most comfortable in when you are not in any of our planned retreat sessions.
How do I book my hotel room?
Once we receive your registration confirmation, a link will be emailed to you to reserve your room at the Renaissance Indian Wells Resort + Spa with our special group room rate. You are more than welcome to extend your trip beyond the days of the retreat to enjoy the Greater Palm Springs area.
How close is the resort to the retreat sessions?
Our retreat sessions are all taking place within the Renaissance Indian Wells Resort and Spa so you're just a short elevator ride away from everything you need and everywhere you need to be for the retreat weekend. We will be providing transportation to any outdoor activities that are not easily accessible from the resort location.
Where can I put my bag, belongings, etc. during the retreat?
Any valuables should be stored in your hotel room or left at home. We will have a designated areas within the session rooms to leave any belongings that you feel you will need access to during the day. We are not responsible for any lost, stolen, damaged property or items that are left behind.
What if I have dietary restrictions?
Please contact us directly with any dietary restrictions so that we can make sure to provide food options that meet your needs. We also suggest that you pack some of your favorite snacks or drinks to bring to the retreat and have access to throughout the weekend as needed.
If I can't attend, can I transfer my ticket to a friend?
If you are unable to attend the retreat for any reason, you may transfer your ticket for someone else to attend in your place. Please contact us by Friday, June 8, 2018, to submit your request for a name change. The person attending in your place must be able to provide a valid picture ID upon check-in for entry into the retreat.
Can I get a refund if I'm unable to attend?
Payment is due in full at the time of registration with a 50% non-refundable deposit. If you are unable to attend and do not wish to transfer your ticket to another name, please contact our Customer Service Department by June 1, 2018 with your inquiry.
How much time will we spend with Julianne and Derek?
Julianne and Derek will be interacting with everyone throughout the weekend, including working out, dancing together, and leading special speaking sessions.
Will there be a VIP Meet & Greet with Julianne and Derek?
There will be limited number of special offers and VIP experiences announced in the upcoming months, including a VIP Meet & Greet, that can be purchased at an additional fee. Only those who have already registered for the retreat will be eligible to purchase these additional offerings that will take place during the retreat weekend.
Will a schedule be shared with us prior to the retreat?
Yes, we will update you as we confirm information on fitness instructors, wellness leaders and inspirational speakers, leading up to the event.
Who can I contact if I have any questions?
Our Move Experience customer service team can be contacted at info@moveexperience.com or call 818-934-0372 (Weekdays 9am-5pm PST).