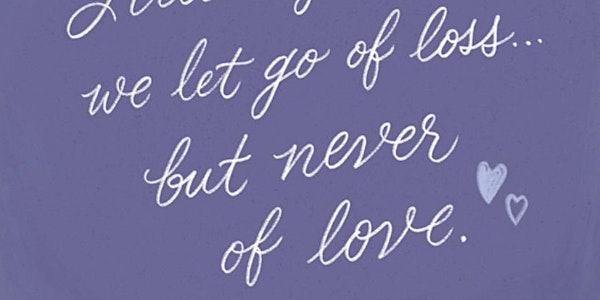 Mourning Breath
3 Keys to Letting Go of the Loss and Embracing the Love
About this event
You may have heard or you may believe that your grief will end when you resolve, or recover from it. But what if I told you that grief will never end, what if you learned that their is hope for a life filled with hope and gratitude.
The sharp, pain of grief can give rise to an enlightened life. Your feelings of loss will not completely disappear, yet they will soften, and the intense pangs of grief will become less frequent. Realizing that the person who died will never be forgotten, yet knowing that your life can and will move forward even if at times you don't want it to.
We will explore the loss, the memories and the triggers in a safe, non judgmental place, where we will create our own personal rituals and begin to settle in to the love of ourselves, the person we lost, and others.
We will drop into our minds, bodies and souls as we release the effects of grief on our physical, emotional and spiritual selves and breathe in love.