Description
Bring a bit of the jungle into your home! Join Rock Paper Plant for a botanical evening learning how to mount and care for epiphytic tropical plants at the Femme Fatale pop-up shop. In their natural environment, these plants grow on rocks or trees, not in the pots you see at the garden store. We'll show students how to grow these plants vertically with a little bit of moss and tree bark. Students will leave with a beautiful living wall hanging and all the knowledge needed to keep it alive.
In this workshop, students will…
Understand the fundamentals of houseplant care, including light, watering, and how to adjust care during winter vs summer

Discover the special properties of certain tropical plants that make it possible to grow them mounted on bark

Make and take home their own plant mounted to a piece of lightweight, sustainably-sourced cork bark
No experience or green thumbs needed! All materials, including plants and care instructions, will be provided.
Questions? Email rockpaperplant@gmail.com.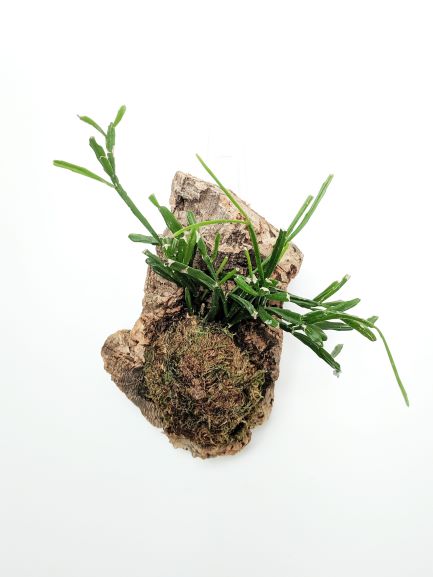 Cancellation/transfer policy:
Attendees can get receive full refunds up to 30 days before the workshop.
Attendees can transfer their ticket to a future workshop up to 7 days prior without a fee. Transfers made fewer than 7 days prior to the workshop will cost a fee equal to 50% of the ticket.