Miranda Jiang and Chris Chau perform traditional Chinese GuZheng -- 竹霖晓筝 余意山水 —古筝独奏音乐会
About this event
The GuZheng, also known as the Chinese Zither or harp is a traditional Chinese string instrument that has been around for more than two thousand years. The GuZheng is not just an instrument but also a storyteller — having the ability to paint pictures of the beautiful sceneries and stories of Ancient China through its fluid and elegant sounds.
Come join us for a night of celebration and sharing through traditional Guzheng music!
Featuring 2 musicians: Miranda Jiang and Chris Chau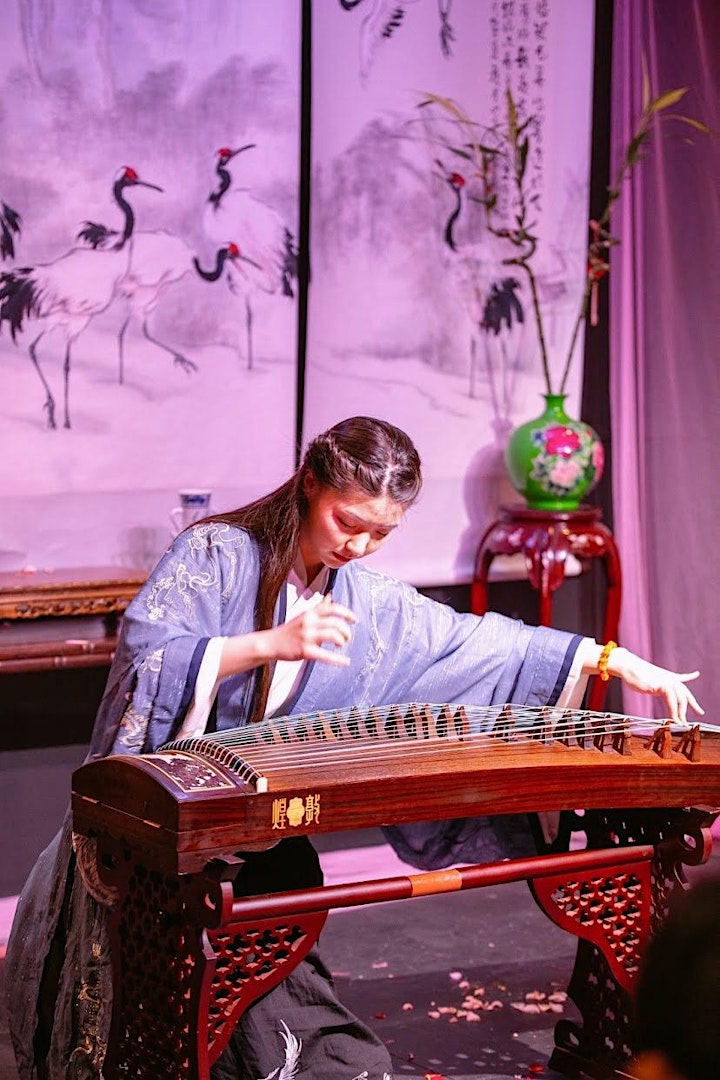 Miranda Jiang
I'm Miranda. I'm a rising college sophomore at University of California, Santa Barbara. I began learning guzheng with Ms. Fang Yi at the age of fifteen, when I moved to the US. GuZheng was what reminded me of home during those lonely nights in this unfamiliar country. Every time I play GuZheng , the sound of home resonates with me. I'd like to bring the music of China to this stage, and make the sound of history to be heard again.
I had a Gold Award in the 4th International Youth GuZheng Contest, 2nd place in GuZheng category at the 2019 New Concept International Film Festival Music Contest, and multiple awards during high school at CV's Got Talent.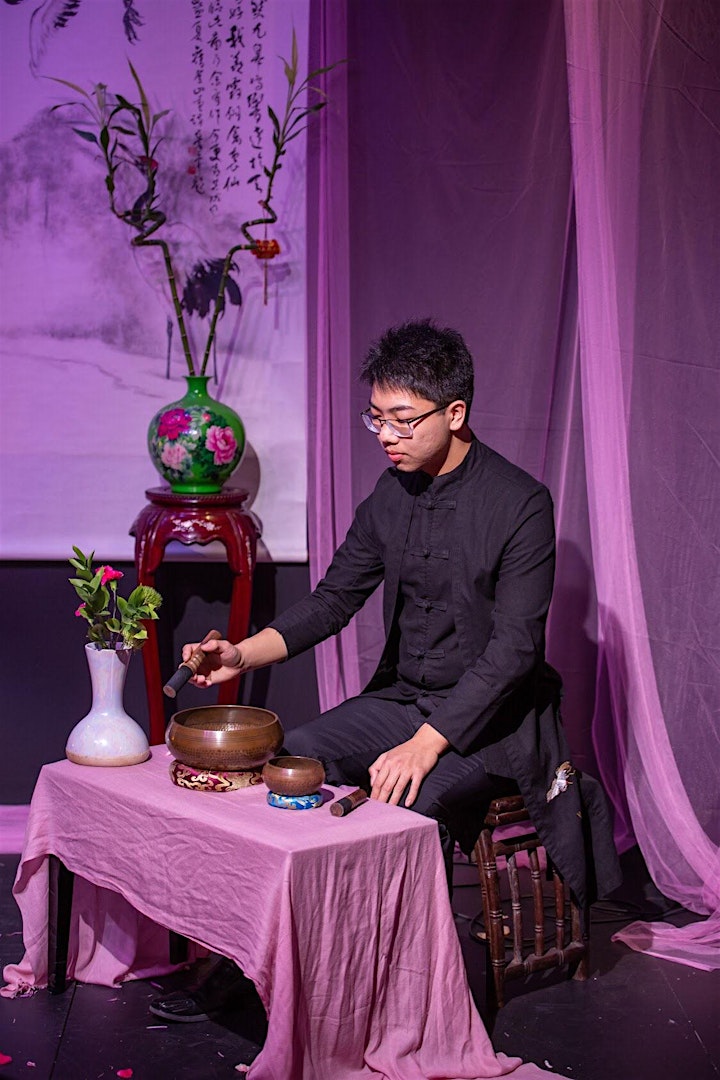 Chris Chau
I'm Chris, and I'm a rising college freshman attending Cal Poly SLO next year for Civil Engineering. I like to help out my community and create things during my free time. At home, I like to create covers of my favorite songs, redraw my favorite anime scenes, or battle with my favorite Pokémon. During high school, I held leadership roles in groups such as Acts of Random Kindness Club and Japanese National Honor Society, all striving to influence positive change on our community. I want to use the power I have as an individual to not only enjoy my life, but to help others achieve the best versions of themselves.
I have been playing the GuZheng with Teacher Yi Fang since I was in 4th grade, slowly mastering one of my few tethers to my Chinese heritage.
My efforts have placed me 1st in the GuZheng category at the 2019 New Concept International Film Festival. I have also achieved 1st place at Lowell High School's Annual 2021 Talent Show with my showcase of the GuZheng.
I take pride in sharing the beauty of this traditional Chinese instrument with my peers. My love for this instrument grows the pride I have for my culture, and I never intend to stop sharing such a piece so close to my heart.
COVID-19 Policies
In compliance with required local health orders, proof of vaccine or recent negative Covid-19 test (last 3 days) required to attend. Masks are required to be worn at all times unless actively eating or drinking.
Please bring a copy of your vaccine card to show at check-in. You may also show a photo or scan of your vaccine card on your phone, or show us your digital vaccine card from a digital vaccine card program. If you are not vaccinated, you must show a negative Covid-19 test dated within the last 3 days upon entry.
We have free masks available for anyone who needs one. All staff at the Great Star Theater are fully vaccinated.
If you are unable or unwilling to meet these requirements, or if you are feeling sick, we are offering no-questions-asked full refunds. Please submit a refund request via Eventbrite and make sure to list Covid-19 as the reason (or else Eventbrite may impose a refund fee)
By purchasing tickets, you agree to comply with any restrictions which may end up being in place. Refunds will be available if you no longer feel comfortable attending for any reason. Thank you for your understanding as we do our best to keep everyone healthy while also providing the best possible experience to all.
Organizer of Mountains and Rivers - A traditional Chinese GuZheng concert
The Great Star Theater is a historic 500-seat live event venue built in 1925 that has hosted countless Chinese operas, classic Hong Kong movies, and traditional Asian stage plays. More recently it has been a home for the local arts community hosting events like Dark Kabaret, Misfit Cabaret, Vespertine Circus, film festivals, and so much more. Come dress up and enjoy the magic, history, and excitement of the Great Star Theater!