Description
The Mountain Table Dinner Series offers a unique dining experience in our iconic Zephyr Lodge. Each dinner will feature a winery, brewery, or spirits company complemented by a menu featuring locally and regionally sourced produce and proteins. Guests will not only enjoy a fantastic menu, breathtaking views and live music, but there will be a few surprises as well! Seating for all dinners will be family style.
Northstar will partner with Project Mana to donate a portion of proceeds from the dinner to help combat hunger in the Tahoe Basin as well as promote nutrion through education and awareness.

This event is for guests ages 21 and over. Make sure to bring a photo id.
Rodney Strong Vineyards Mountain Table Dinner Menu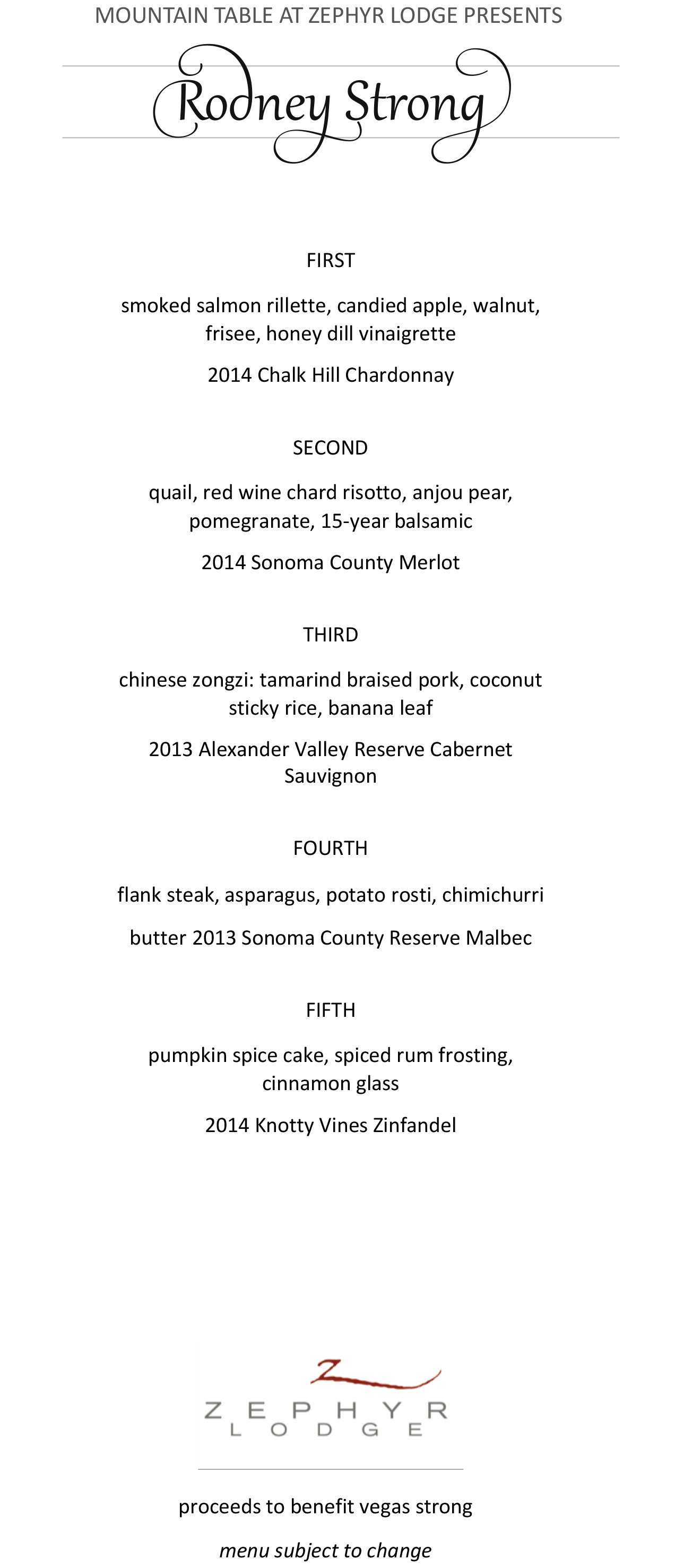 Cancellations must be made 14 days prior to dinner date, for more information see confirmation email or contact with questions.