Mountain Plains Regional Summit: Diagnosis: Hunger
Description
Please mark your calendar to attend a regional summit on addressing hunger as a health issue and other social determinants on May 18th, 2017 in Denver, CO - presented by The Root Cause Coalition and The Alliance to End Hunger in partnership with The Colorado Prevention Alliance and Project Angel Heart.

There are clear associations between food insecurity and poor health status among children, adults and seniors, and our goal is to ensure this topic is better understood and made a priority across the healthcare industry. While the human toll from hunger remains incalculable, one estimate puts related healthcare costs nationwide at a staggering $130.5 billion per year.
This summit will feature perspectives from an array of experts, including a keynote speaker from the United States Department of Agriculture and Lisa Marsh Ryerson, President, AARP Foundation. Leaders from local and national healthcare organizations, faith-based groups, the education community, service organizations, and nongovernment organizations will gather to lift up current best practices and policies being used in the promotion of food security and improved food systems. Additionally, the event will offer community connections and resources; align efforts to improve access to healthy, affordable foods; and advocate for food insecure individuals and families in the region and across the nation.
For questions, please contact Monique Brigham, Manager of Operations at The Root Cause Coalition at 202-266-2615 or at mbrigham@rootcausecoalition.org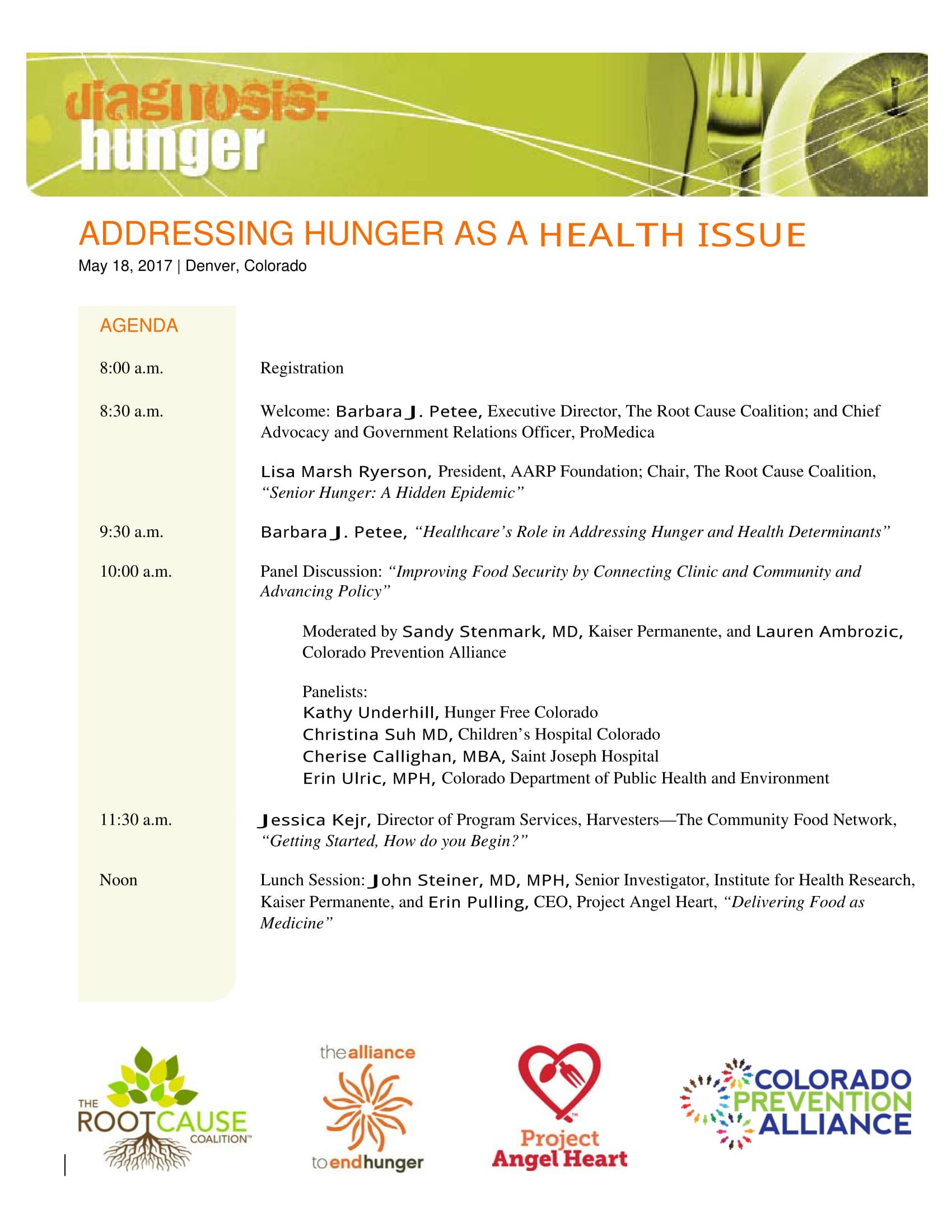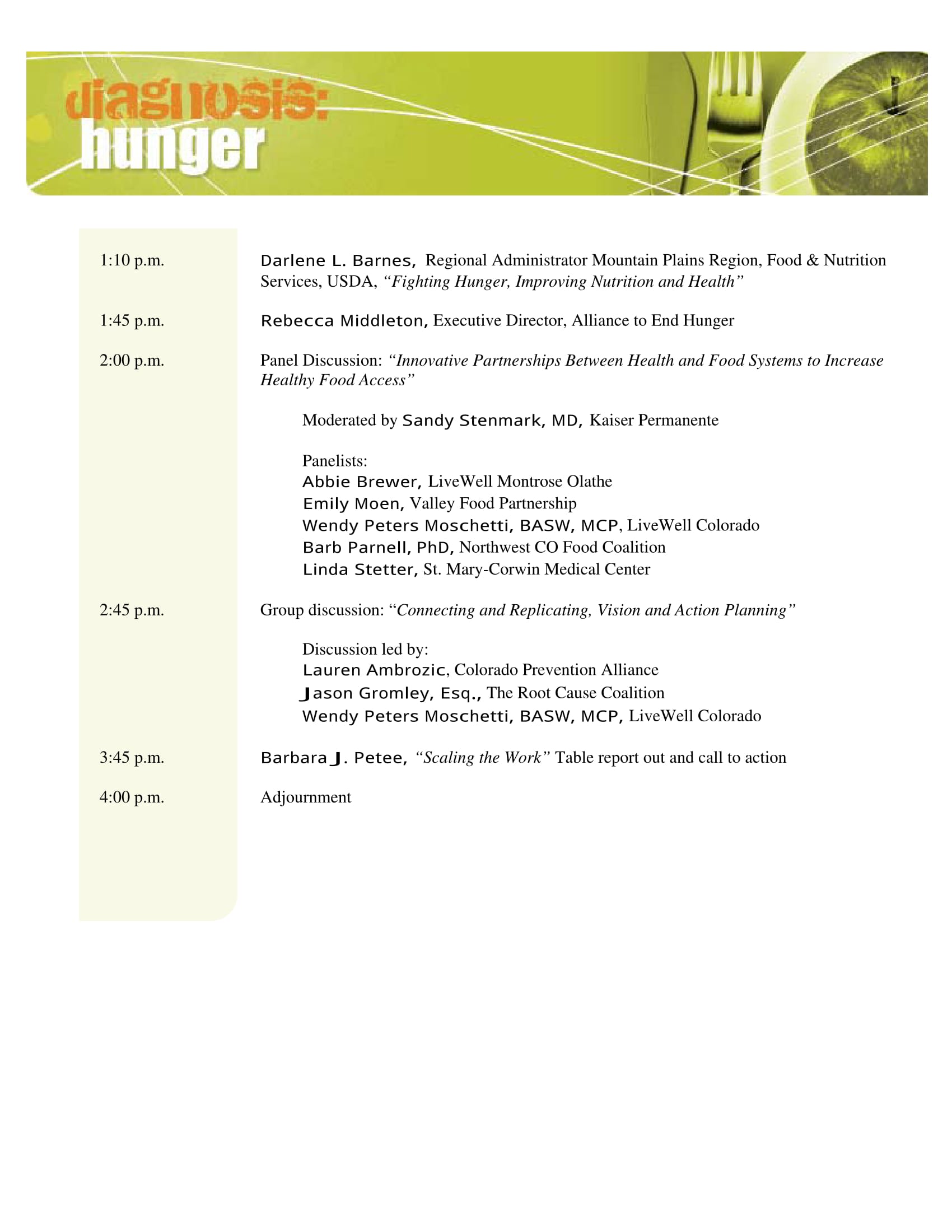 **Agenda is subject to change