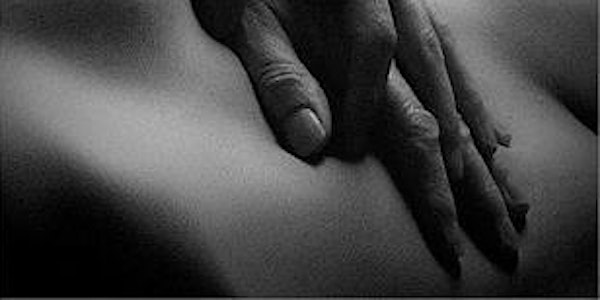 Mountain Nontra's Shamanic Drumming Sacred Self Pleasure Journey
Group guided meditation and self pleasuring to a shamanic drum beat
Refund Policy
Contact the organizer to request a refund.
Eventbrite's fee is nonrefundable.
About this event
Welcome to Nontra's Shamanic Drumming Sacred Self Pleasure Journey. This unique workshop combines the benefits of an Intentional Orgasm with the power of a Shamanic drum journey. This is a solo journey so you don't need to bring a partner. Males and females are welcome, open to all adults over the age of 18, all shapes, sizes, orientations, races, sexes. This is open to couples and singles. Very LGBTQ+ friendly. This will be held at my new sex temple located in Evergreen. You must purchase a ticket to receive the address and info email which will be sent to you the day before the event from NontraTemple@gmail.com.
We will start with a discussion and description of what a Shamanic drum journey entails. I will teach you some simple breathing exercises to deepen your experience and some energy balancing techniques. You will set an intention of something you want to release from your life and something you want to manifest.
You will then set up your "nest" for your journey. You'll be alone in your own nest blindfolded for the entire journey. No touch is allowed with anyone else. You will want to bring some pillows and blankets, and possibly some crystals or personal objects you want to 'charge' with the energy we will co-create. You are welcome to bring non-vibratory sexual enhancement toys or tools.
Once everyone is blind folded and settled into their own nest, I will guide you through a brief somatic meditation experience to help you drop into your body and the present moment. Then I will begin the drum recording in surround sound. There is a special hertz vibration that's required in order to allow the average person's mind to go into an altered state for this journey to work. Therefore I will not be personally Drumming for you, nor will you be drumming. We will be using a recording from the expert that discovered the right hertz and this practice. I will then guide you into a traditional Shamanic journey, but instead of leaving it completely open-ended, you will each go into the earth where a bed awaits you in nature. You will call forth your guides, guardians, messengers, and other beings. I will then guide you through a Shamanic energetic balancing of your entire body with the beings you have called forth assisting you as you need and desire. Once we have moved through earth-water-air-fire balancing, you will continue the self pleasure masturbation journey at your own pace, allowing yourself to fully feel into your pleasure principal, your source energy - feeling, hearing, smelling, tasting the delicious energies of those around you amplifying your orgasmic potential. Ideally you will experience an actual physical orgasmic release and hopefully some powerful energetic orgasms as well. Once you have completed your release, you will stay quietly resting in your nest until everyone has finished. I will then play my crystal bowls to integrate the energy. We will have a brief sharing and closing circle.
You can be naked or clothed depending on your personal comfort level. No sexual interaction or touch with the other participants will occur.
Suggestions to bring: a water bottle; any non plug in and not loud sex toys you want to use on yourself; your own lube if you need it; any crystals or sacred objects you want to charge with the energy we create; a towel for clean up.
No experience with meditation or Shamanic journeying is required. Just an open mind, a brave heart and a conscious soul. This can be a powerful way to awaken You to more of You, and to harness the innate power of your own sexuality to manifest what you desire. PM me with any questions, here, or via email: NontraTemple@gmail.com.
This is held in an open loft space with wonderful ambient lighting and star machines, incense and sage burning, and comfy cuddle spaces.
You MUST pre-purchase a ticket to attend! Info/address will be emailed to all paid ticket holders the day before the event. $33.33 per person.
Ticket link: