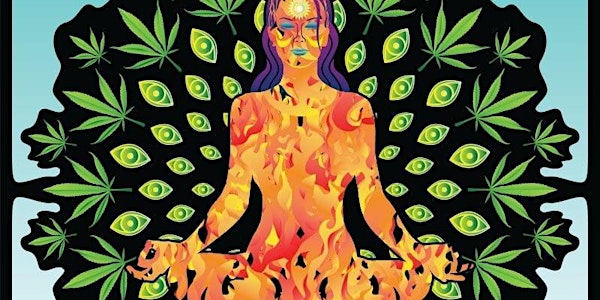 Mountain Nontra's Nude Monday Weed Yin Yoga
Deep stretching yin yoga done in the nude with a weed focus/ritual
Refund Policy
Contact the organizer to request a refund.
Eventbrite's fee is nonrefundable.
About this event
Welcome to Nontra Temple's Nude Monday Weed Ritual Yin Yoga! To be held every Monday eve from 830-930pm at the current Nontra Temple located in south Evergreen. THIS IS NOT AT THE NONTRA THAT WAS PREVIOUSLY IN DOWNTOWN DENVER! It is a 40 minute drive on paved roads from Denver proper. You must pre-purchase a ticket to attend - no drop-ins even if you have been here before. $22.22 per person.
There is also now the option at this private mountain retreat location to stay after for an hour of hot tubbing for an additional $11.11 per person, or to rent a room for a few hours, overnight or for a weekend getaway. There are 3 private bedrooms, one a suite with it's own bath, all of which have decks with views and a whole separate guest house with its own bath, kitchen and deck that sleeps 4. Inquire with Amy at NontraTemple@gmail.com for availability and pricing.
Find liberation in practicing yoga in the nude; you will have the opportunity to learn and practice yoga poses taught by a certified yoga instructor, to shed some self judgement and to practice self compassion and move toward enjoyment and self acceptance. This class is great for both beginners and intermediate students. This will be a slow sensual deep stretching Yin Yoga class. This is a co-ed class.
No sexual interaction or even touch between other attendees will occur.
Teacher Bio: Garden Goddess is a passionate yogi and loves weaving the teachings of the natural world into her practice on the mat. While cultivating her practice over the last eight years, she found mental clarity, balance and strength. She enjoys offering unique flows and motions for your body to explore, including space to move organically. When she is not on her mat, you can find Garden Goddess doing tree pose while she waters her vegetable garden.
Description of Class:
Have you ever wanted to practice yoga in a more free state of mind? Combining cannabis with yin yoga creates a shift in consciousness that allows one to become more open to psychological, emotional, and energy states that would otherwise be more challenging to access. With that shift, Josh brings a fun and enlightening experience to the yoga journey with poses that correct posture, release spinal pressure, and allows the body to both lengthen and relax. Come smoke with us before and at the beginning of class, and enjoy rhythmic music while taking your yoga practice to the next level through deep yin stretching late night. Then you can head home to a great night of sleep!
Cost: $22.22 per person. Pre-paid tickets are Always required to receive the address which is always sent to you the day before the class from NontraTemple@gmail.com. Same address to send any questions. You will be required to show up 10 minutes before class. There is also now the option for an extra $11 to stay after class and naked hot tub!
All sexes, genders, orientations, ages (adults), sizes welcome. Very LGBTQ friendly. Co-ed class. Beginners welcome. You are required to be nude.
This is held in an open loft space with soft beautiful lighting, incense burning and self massage implements, oracle cards and essential oils to add to your practice. There are no big mirrors and no-one will be in front of you or behind you so not as intimidating as it may seem. Doing yoga in the nude can be very empowering and helps you drop more into your body and deeper into the yoga experience.
Pre-Paid tickets are Always required! $22.22 per person. Tickets:
PLEASE do not RSVP on here until After you purchase your ticket!