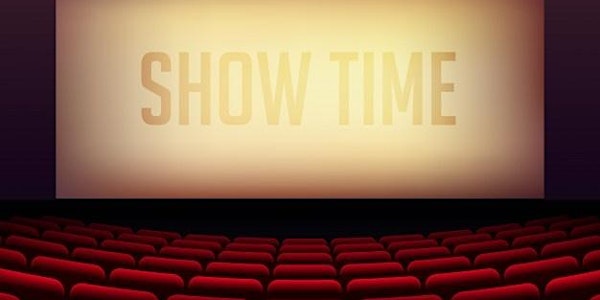 Mountain Nontra's Movie and Cuddle Night - "Finding Joe"
Movie and cuddle night
Refund Policy
Contact the organizer to request a refund.
Eventbrite's fee is nonrefundable.
About this event
Welcome to Mountain Nontra's Movie and Cuddle Night! This month featuring "Finding Joe" one of my most favorite movies! It's about the teaching of Joseph Campbell and the hero's journey we are all on in our lives. Very interesting and inspiring! Movie nights here at Nontra will always feature a conscious make-you-think kind of movie and then some artsy porn.
THIS IS NOT AT THE NONTRA THAT WAS PREVIOUSLY IN DOWNTOWN DENVER! It is now located in the mountains of south Evergreen. It is a 40 minute drive on paved roads from Denver proper. You must pre-purchase a ticket to attend - no drop-ins even if you have been here before.
There is also now the option at this private mountain retreat location to stay after for an hour of hot tubbing for an additional $11.11 per person, or to rent a room for a few hours, overnight or for a weekend getaway. There are 3 private bedrooms, one a suite with it's own bath, all of which have decks with views and a whole separate guest house with its own bath, kitchen and deck. Inquire with Amy at NontraTemple@gmail.com for availability and pricing.
There will be a projector and screen set up in front of a stone wooed burning fireplace with a cozy cuddle space and floor seating for your comfy viewing pleasure. There will be 2 movies shown each evening - one conscious or sexy, and then an artsy adult movie/porn for an hour at the end. Proceeded by an hour of socialization and just chilling. I have lots of fun things to explore before and after the movie such as body painting, massage implements including buffers, BDSM things and fun sex toys and machines.
You may be nude and express your sexual energy at this event but it is not a play party per se. If you do not actually want to watch the movie then do not attend. I do host parties and events where the focus is sex/play so if that is your goal, come to one of those instead. Play will not be allowed in the main cuddle/movie watching space during the main movie, but if you come with a play partner, or make a connection with someone new while cuddling, or want to self-pleasure, you can move to a different area in the Nontra space to explore. There are 3 beds bedrooms for play after the movie as well as a beautiful living room, kitchen, dining room and smoke lounge that can be used at any time. Self pleasuring is allowed as well. And use of my sybian, fuck machine and other fun sex toys after the main movie!
If you are a single male, please do not come with any expectation of physical touch or sexual interaction taking place. I strive to create a safe space for all to explore sexually, without anyone feeling like they are being stalked. Informed consent and clear communication is key. Which means you must ALWAYS have a detailed conversation and receive verbal consent before any touch can occur, including cuddling/hugging. Any violation of this will not be tolerated and you will be asked to leave immediately and banned forever. This is open to singles and couples, very bi and non-binary/trans friendly. I will not be balancing for gender or anything else. If you are coming solo hoping to meet someone to date/cuddle/play with, please come well before the movie start time which is 8pm. Once the movie starts, most will be watching it in the cuddle space and therefore it would be inappropriate to have conversations there about cuddling and playing. You will have to leave the cuddle/movie space to have a conversation and come back. After the main movie is over, you can then play in the cuddle space as well but not during the main movie.
I will also have a bracelet system to help identify those that do want to touch/cuddle/play from those that do not want to - you are welcome to participate or not. Red=no touch/no cuddle/no play/leave me alone. Yellow=unsure, ask me. Green=wants possible touch/cuddle/play (but still ask/receive permission first).
Schedule for the evening:
7-730pm Social and settle in time
8-10pm Main Movie - "Finding Joe"
10-1155pm Artsy Adult Movie/Porn
Feel free to come in comfy clothes, jammies, onesies, lingerie. You may be nude once you arrive. It is a shoe-less space. I will provide light snacks and tap-water. Bring anything else you desire to drink or eat or smoke. No cigarette smoking allowed. MJ and alcohol are allowed. Be aware of your intoxication on any substances - if you become too high or inebriated you will be asked to leave and never allowed to return. BYOB and BYOP. If you intend to play, bring a sheet/towel/blanket and all your own lubes/condoms/toys etc.
This is NEVER a drop in space and the address will only be provided to paid ticket holders to the email you used to purchase tickets from NontraTemple@gmail.com the day before the event. Also send any questions there. Simply RSVPing means nothing, and no one RSVP list is complete.
Single Men - you must send me an essay on your understanding and practice of 'informed consent' to NontraTemple@gmail.com before purchasing your ticket to see if you are allowed to attend due to problems I have had in the past with unconscious men attending. If you purchase your ticket before doing so I will keep it as a donation to the temple. If you are only interested in "playing" do not attend this event. This is not a way to sneak past my rules of single men not being allowed to attend my play parties.
I will limit this to 15 people. $33.33 single females/non-binary; $55.55 couples; $55.55 single men. PREPAID TICKETS ARE REQUIRED! All adults, ages, sexes, sizes, orientations are welcome here - very LGBTQ+ friendly.
Ticket Link: